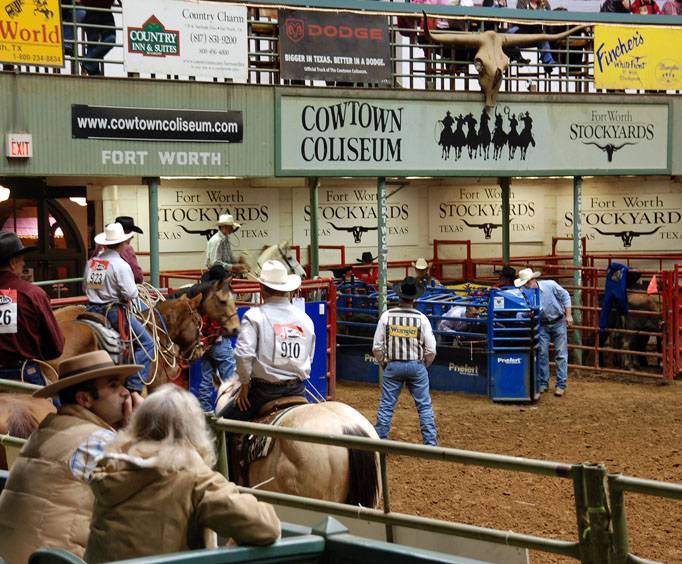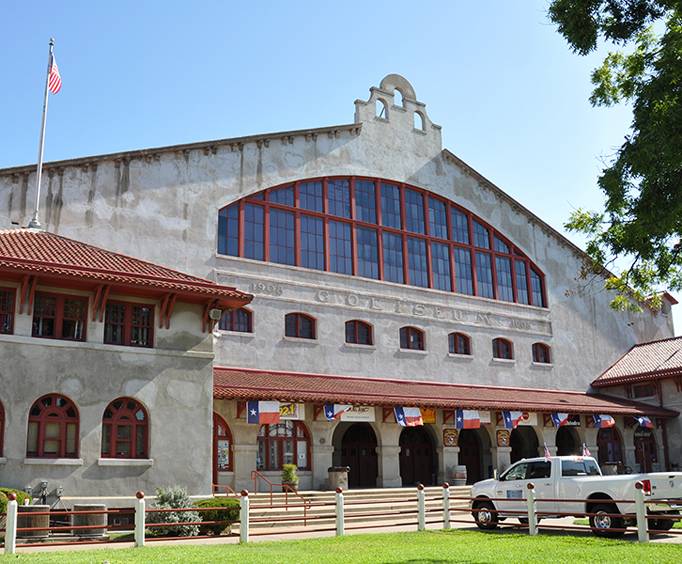 Cowtown Coliseum in Fort Worth, TX
121 E Exchange Ave Fort Worth, TX 76164
Enjoy some good old fashioned Texas style fun at the Cowtown Coliseum in Fort Worth, Texas. This coliseum is home to fun and lively events, and hosts a rodeo each Friday and Saturday night. Come see what all the rodeo has to offer in this Texas sized coliseum.
Located in the historic Fort Worth Stockyards in Fort Worth, Texas is the Cowtown Coliseum. This arena is 95 feet wide and includes a roping box, tie down barrier, and team roping barrier. It was built in 1908 and at its grand opening was dubbed the finest indoor exhibition and rodeo performance arena in the entire world. It cost a staggering $250,000 to build, translated to todays cost that would run about $6.2 million! This special and unique coliseum is proud to be including in the National Historic Registry and is one of the most historic buildings in Fort Worth. It is proud to say that through its over a century of time, kings, queens, presidents, comedians, rock stars, professional cowboys and cowgirls have all passed through their doors and either enjoyed the amazing shows or participated. To date, the Cowtown Coliseum has awarded over $45 million in prize money to over 200,000 competitors that included over 150,000 horses and over 90,000 bulls.
Everything is bigger in Texas, and that includes rodeos at the Cowtown Coliseum in Fort Worth, Texas. Stroll through the historic Fort Worth Stockyard and take a step back in time. Spend a day in the wild west and take in one of their world famous rodeos at the Cowtwon Coliseum.