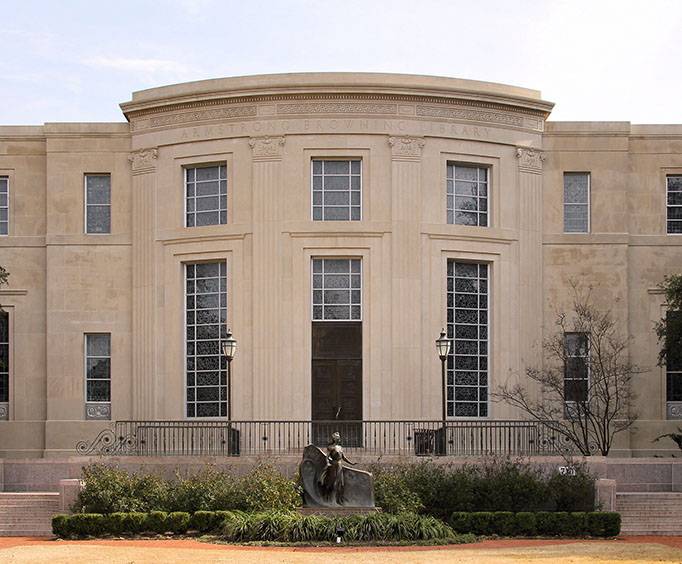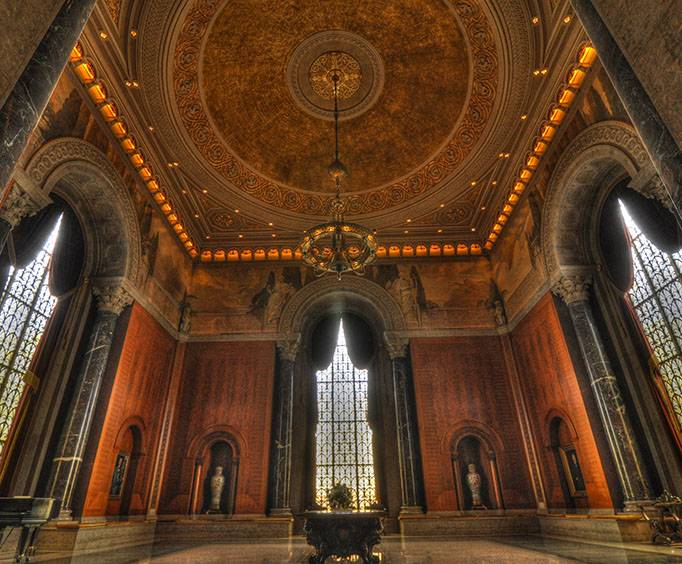 Armstrong Browning Library near Dallas, TX
710 Speight Ave Waco, TX 76706
The Armstrong Browning library is located on the campus of Baylor University in Waco, Texas and boasts some the finest works of art in the entire world.
What truly makes the library unique is its dedication to the study of the works of the Victorian poets Robert and Elizabeth Barrett Browning.
Besides its vast collection of Browning materials, the Armstrong Browning library features some very unique architecture and furnishings that has made it extremely popular among tourists. An average of 25,000 people annually visit the library to enjoy its fine works of art or take part in one of the library's many cultural events, exhibitions, or university-related activities. The three-story renaissance-style building is an amazing sight to see. With Indiana limestone walls, granite steps and 62 awe-inspiring stained glass windows, the building itself is almost as amazing as the art and historic literature inside.
Ground breaking for the Armstrong Browning library began on May 7, 1948, on the southeast corner of Baylor University. Library founder A.J. Armstrong raised the funds necessary after he was given an initial grant of $100,000 five years earlier by Baylor's president, Pat Nef.
The Armstrong Browning Library focuses on research and offers a large collection of letters and manuscripts as well as some amazing works of art. It is a historic destination worth seeing for anyone visiting Waco, Texas and Baylor University.