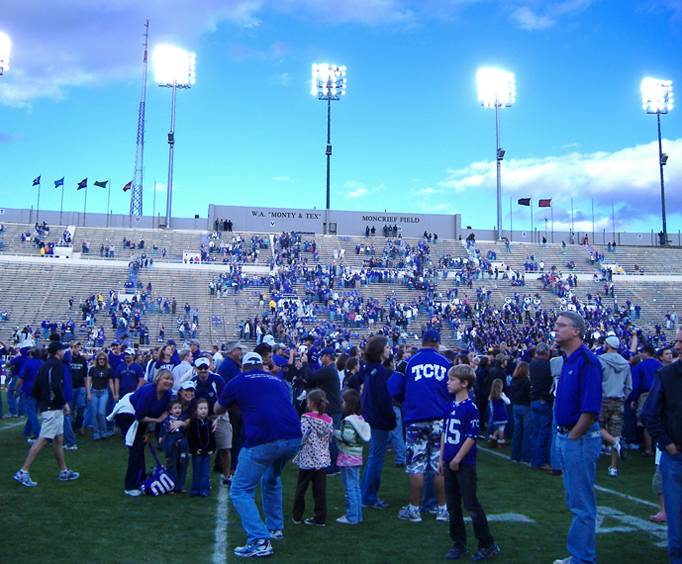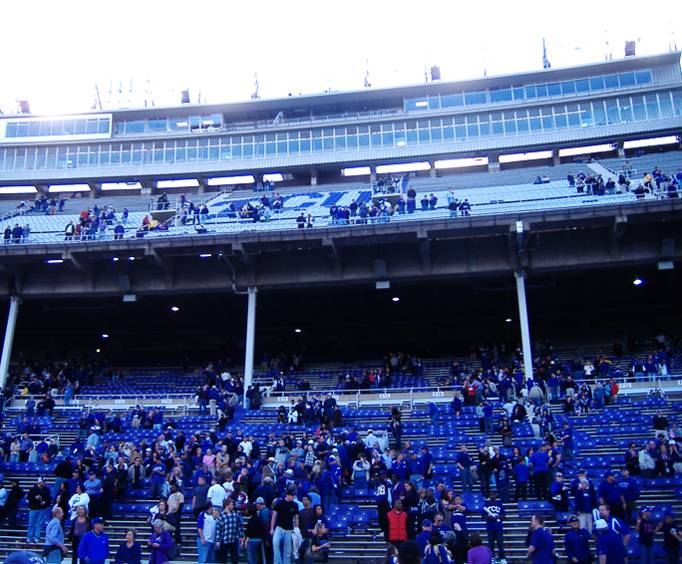 Amon G. Carter Stadium in Fort Worth, TX
2850 Stadium Dr Fort Worth, TX 76109
Amon G. Carter Stadium in Fort Worth, Texas is located on the campus of Texas Christian University. It is the home of the TCU Horned Frogs football team.
Built in 1930, "The Carter" as many locals call it, can seat more than 45,000 fans. The turf is natural grass. Along with Horned Frogs football games, the stadium has hosted for the annual Armed Forces Bowl since 2003, except for the years 2010 and 2011 when it was moved to SMU's Gerald Ford Stadium because of renovation. Thanks to those renovations, Amon G. Carter Stadium has suites, lounges, and club seating along the west side, upgraded concessions stands with improved access and shorter waits in line, and raised seating on the north and west ends for better viewing of the game. "The Carter" also upgraded its restrooms, as well as the elevators and escalators for better access. When fans are walking along the concourse to concession stands or restrooms, they will still have a full view of the field so they will not miss any of the game action.
Plans for Amon G. Carter Stadium began in the mid-1920s when TCU's old football field, Clark Field, was filling beyond capacity. It was built for a cost of $350,000 at the time, and received $164 million in improvements in 2010.
"The Carter" is the place to go in Fort Worth for great college football. There are numerous parking lots around the stadium. Several restaurants are within two miles of the stadium where fans can enjoy meals and drinks before or after games.