Microtel Inn & Suites by Wyndham Mesquite/Dallas A
3424 Sorrento Drive
1-800-987-9852
Description
Microtel Inn & Suites by Wyndham Mesquite/Dallas A Photos (9)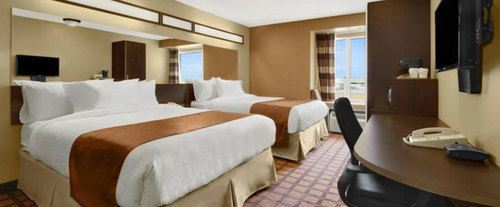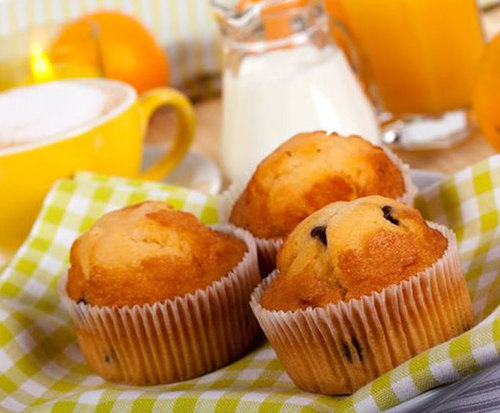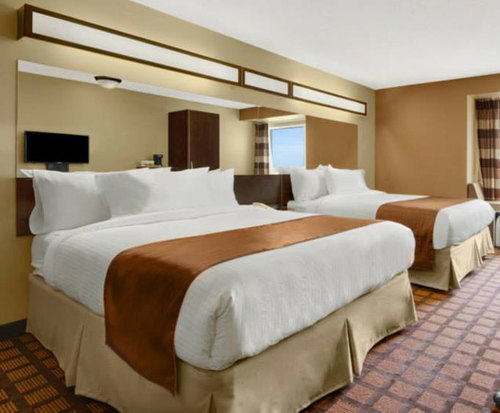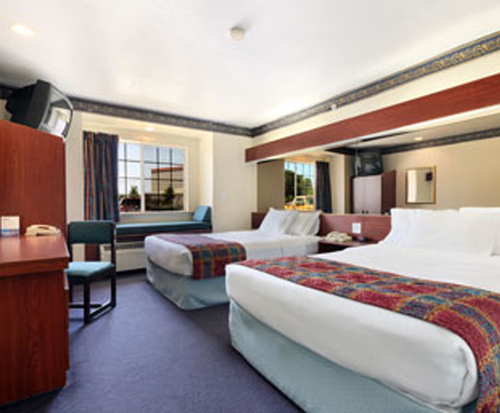 Microtel Inn & Suites by Wyndham in Mesquite, TX offers a comfortable stay whether the purpose is to visit family and friends or to get excited at the Mesquite Rodeo. Microtel Inn & Suites is conveniently located off of I-30 and less than 2 miles away from Mesquites Town East Mall.
The Microtel Inn & Suites offer the rooms one wants and if business is the goal, a high speed business center is available to assist. If a long trip was on the agenda, the laundry room inside of this hotel is coin operated so be sure to bring some change and laundry! Don't forget to wake up and get down to the lobby where a complimentary breakfast will be waiting.
All of the rooms and suites in the Microtel Inn & Suites by Wyndham offer High Speed Internet access which can be used for business at any rooms lighted desk. The hotel is open to guests of all types in that there is a choice of smoking and non-smoking rooms, a rarity in today's market. All rooms come with a TV, comfortable bedding, microwave, and refrigerator. Most rooms are handicapped accessible and some rooms offer a hot tub for an extra fee.
The Microtel Inn & Suites by Wyndham in Mesquite offers a venue that is close to many different restaurants in Mesquite. From here the distance to pizza, chinese food and the Pepper Cafe is only less than a mile.
Book Now!