Outdoor Trivia Race in the Dallas Arts District

2012 Woodall Rodgers Fwy Dallas, TX 75201

Description
Outdoor Trivia Race in the Dallas Arts District Photos (1)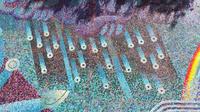 The outdoor trivia race in the Dallas Arts District is a fantastic place to visit when you want to survey the area and have a little fun at the same time. The tour guide asks questions as you pass through the area, and you start learning about art and artists as you walk through this place. There are many people who want to see the art, and there are others who want to play a little game at the same time.
The trivia race is the best thing that most people can do on their vacation because it helps them kill some time and see the area without having to walk through a boring prepared speech by the tour guide. The purpose of this tour is to make your life more exciting, and you will get excited as you plan to beat your friends and family at this game.
You are given hints and tips along the way by the tour guide, and they let you know if you are close to the right answers just to make it more interesting. You are taken to all the parts of the district for fun, and you might even buy some art along the way.
The trivia race will speed you through this area, and you start to learn about art while also learning about a part of Dallas that is covered in beauty.
Race to save Dallas from a deadly epidemic. This off-beat game is played by teams of 2-4 people. Armed with only your wits and your cell phones, you will try to help a team of completely inept scientists discover the cure to a mysterious disease known as 'the playgue'.

As you travel to different outbreaks within a 4 block radius (starting at Klyde Warren Park), be prepared to solve scavenger hunt questions, pub-style trivia, and brain puzzles at each location to earn points. Points earned are lives saved. Your entire team must work together using their collective knowledge and the ability to find all of the world's information on their mobile phones.

The game permits up to 2 pauses in case the kids create a bio-hazard or your sister-in-law starts complaining about blisters. This self-guided event can be played on any smartphone or tablet device. Your team can start whenever they are ready, as long as it is during daylight hours.

Pickup & Return:
The course starts and finishes at the Klyde Warren Park near downtown Dallas.
Players will finish the game where they started.
Departure Times: The game can be activated anytime between noon and 4:00pm.

Includes:
Self-guided
Game delivered to your mobile phone
Compete against other teams
Hints on questions

Does not include:
Transportation to/from attractions

Additional Information:
Confirmation will be received at time of booking
A moderate amount of walking is involved
Operates in all weather conditions, please dress appropriately