Medieval Times Dinner & Tournament - Dallas, TX

Medieval Times Dallas is no longer available through Vacations Made Easy. It is unknown at this time when or if it will become available again.
Description
Medieval Times Dinner & Tournament - Dallas, TX Photos (12)
Customer Photos (2)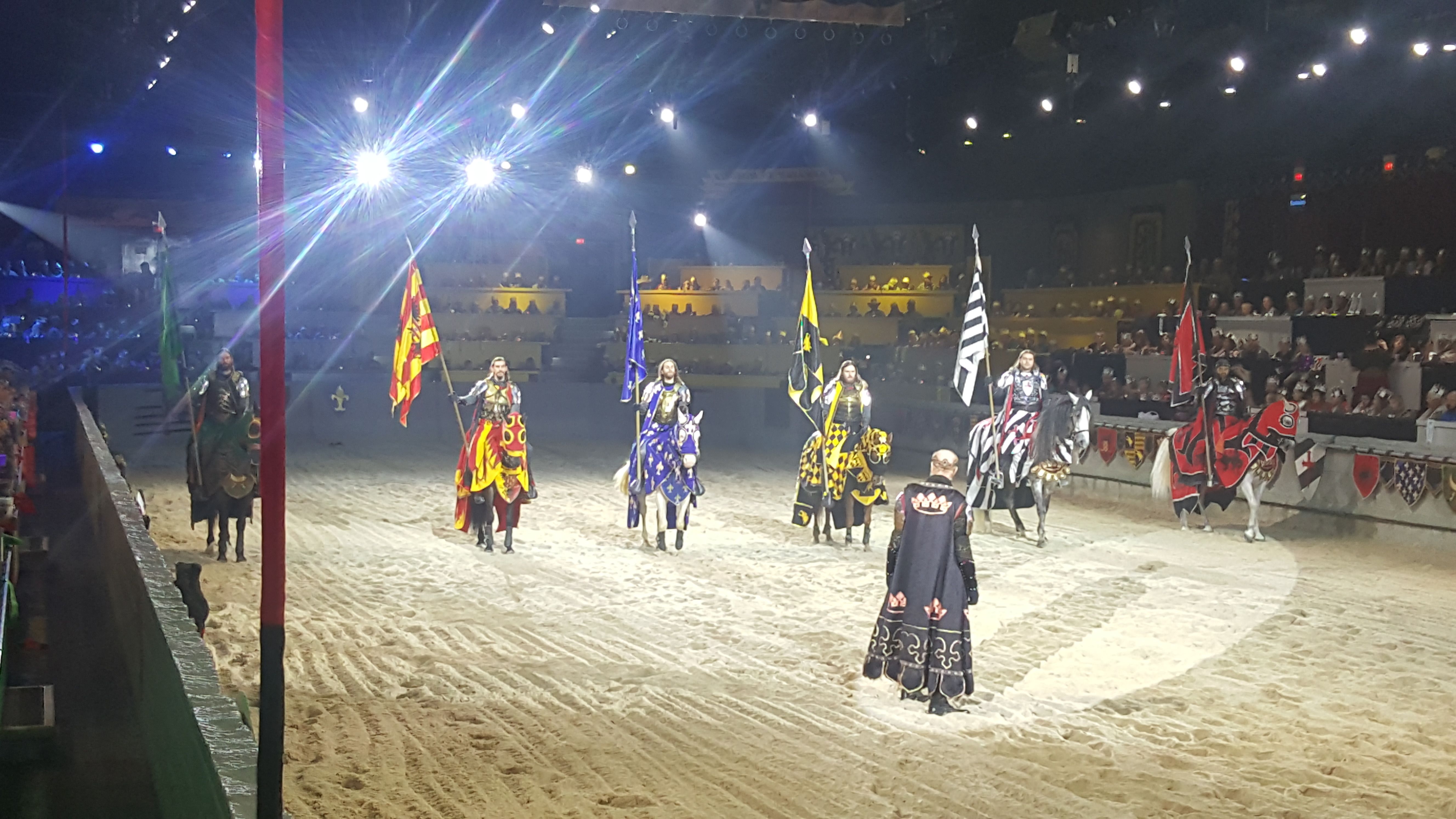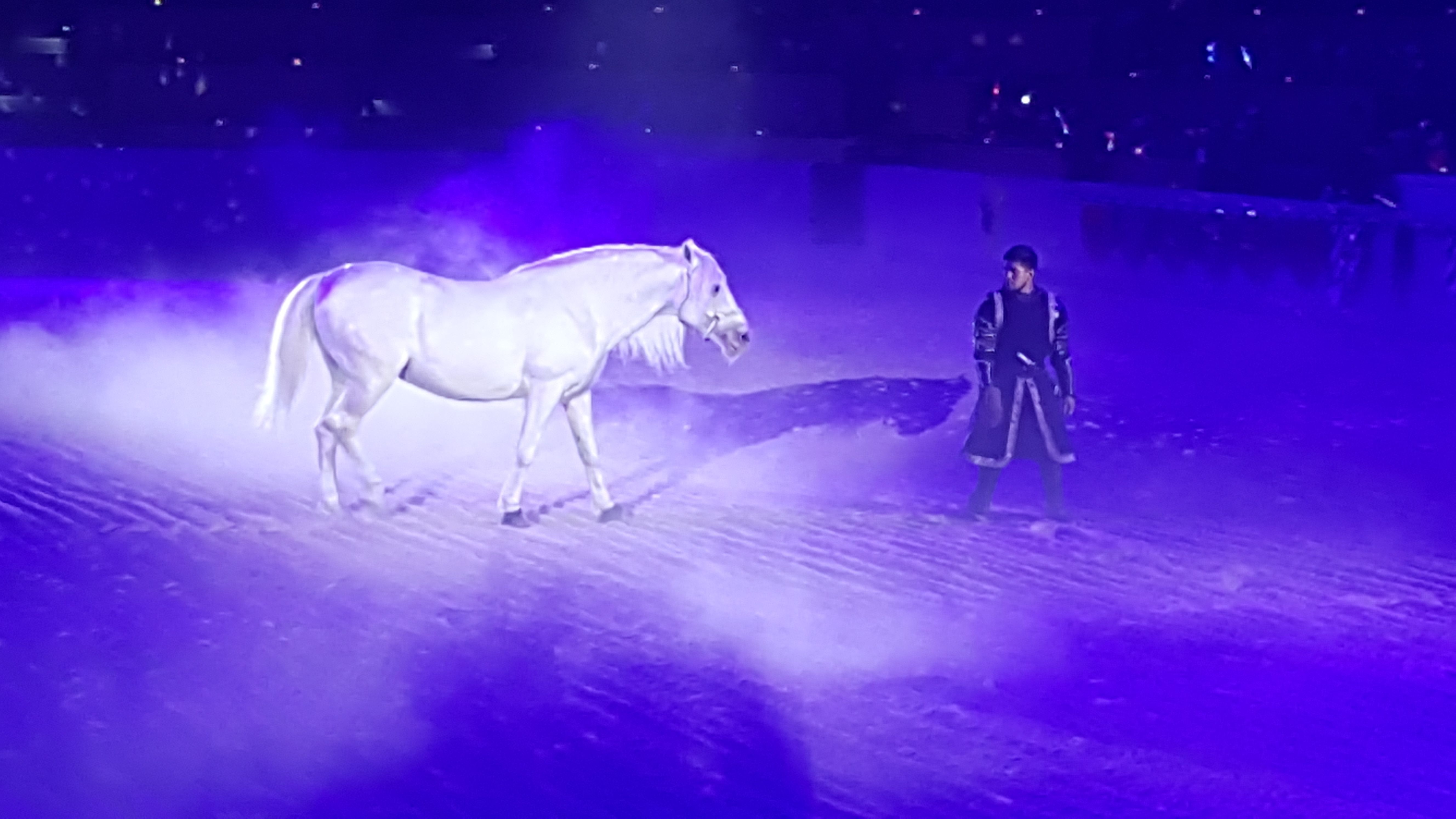 At Medieval Times Dallas, take a journey back in time to an age of stunning castles, chivalrous knights, and thrilling tournaments of skill. As a special guest of the Dallas Medieval Times, you will be served a delicious four-course medieval-style feast while watching brave nights compete in an exciting tournament; just as they did in 11th century Spain.
The entertainment at Medieval Times Dallas TX features six brave knights competing to win the hand of Princess Catalina, as well as the title of tournament winner. During the show at Medieval Times in Dallas, you and other guests will cheer for your favorite knight as each brave warrior competes for the title of champion. There will be many competitions at Medieval Times Dallas Texas including jousting, sword fighting, hand-to-hand combat, and various other feats of strength. The knights are accompanied by gorgeous Pure Spanish horses and will demonstrate remarkable equestrian skills during Medieval Times Texas. Pure Spanish horses were once prized by medieval royalty for their even temperament, strength, and agility during battle. At Medieval Times in Dallas Texas, you can watch first hand as these skilled horses, specially bred and trained at Medieval Times' ranch in Texas, show off specialty stunts and tricks. Also at Medieval Times in Dallas Texas, you will have the opportunity to see the Royal Falconer who will entertain the King's guests with stunning flight tricks and miraculous stealth of numerous hawks and falcons. See the magnificent pageantry that these amazing animals put on throughout the show, and be impressed with all the skills and talent that these majestic creatures possess.
As you enjoy the show at Medieval Times in Dallas TX, you will also be served a hearty meal fit for a king! The Medieval Times Dallas food menu includes a royal feast complete with tomato bisque, oven-roasted chicken, BBQ spare rib, sumptuous side dishes, and the castle's specialty pastry for dessert. Try a scrumptious corn cobbette in your royal feast at this dinner and tournament. This delicious meal served at Medieval Times TX is eaten in authentic medieval style - no silverware! Be sure to arrive early to the Medieval Times in Texas to explore the beautifully landscaped castle grounds before being served your food. At the Dallas TX Medieval Times, there are over 9 acres of land which includes features like a moat filled with koi. On the castle grounds, you can also discover the Hall of Arms where you can learn about and see medieval artifacts and weaponry used by the people and knights of the era. Roam the castle hall and find some unique and interesting items and artifacts that are special to the dark ages, including things like a torture chamber. Watch the knight ceremony to see which brave knight came out as reigning champion.
North America has nine different Medieval Times locations, one of which is located in Buena Park, CA. With so many locations across the continent, you are sure to find the perfect location to attend when planning your next vacation. This show can provide you with an experience unlike any other, between the fun that is provided by the animals and the amazing food served to the audience in the four-course meal. See the horses trot around the arena as they perform stunts and tricks for your entertainment, or watch the knights joust for competition. With the winner of the joust tournament having a higher chance of winning the hand of the fair Princess Catalina, the stakes are definitely higher than they would be if simply playing for sport.
See the King and Princess Catalina sitting at the King table during the competitions, where they will judge the knights to see who is worthy of the hand of Princess Catalina. Root for your favorite knight during the competition and help to get their confidence boosted enough to gather the necessary courage needed to take the championship. Test your vocal chords when you cheer for the specific knight you wish to see take the crown.
Let us help plan your trip to Dallas, Texas! The Medieval Times schedule has options to fit almost any travel itinerary, plus there are a wide variety of hotels near Medieval Times Dallas to make planning your trip easy!
Reviews
4.9 |
82 reviews
Sharon Johnson
Mineral Wells
✓
Verified Traveler
"Oh i loved it."
Oh i loved it. To me is was one of the greatest things i have done. I loved the outfits, the people where nice. The food was good. You eat with your hands and that is different. I just had a wonderful time.
Sybil Langley
OK
✓
Verified Traveler
I have been 5 times, once in florida, twice in nc and twice in dallas and have just loved it all 3 places, i have taken my kids, nephew and mother and we have just had a ball every time. My 3 daughters and i are going back again this month for a girls night out and i cant wait. I am also going to take my grandson when he gets a little bit older. Very exciting and the food is so good and we love eating with our hands makes you feel like you are really back in those times, plus the knights are all very nice and really nice to look at.
Richard Stone
OK
✓
Verified Traveler
My wife, my self and another couple was there for my wives birthday. We enjoyed the show and food very much. We have recommended it to all of our friends and family. We would love to come again.
John Becan
Burneyville, Oklahoma
✓
Verified Traveler
We had a great time and they put on a real good show.
Tip: Get there early, 45 minutes to an hour.