Medieval Times Dinner & Tournament - Dallas, TX
2021 N. Stemmons Fwy. Dallas, TX 75207 |
1-800-987-9852

At Medieval Times Dallas, take a journey back in time to an age of stunning castles, chivalrous knights, and thrilling tournaments of skill.

Details

The show lasts approximately 2-3 hours.

The show price also includes dinner and drink.

Appropriate for All Ages

Handicap Accessible

Non-Flash Photography is Permitted

Restaurant and Gift Shop On-site

View Schedule

View Menu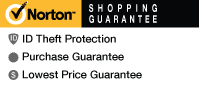 Description
As a special guest of the Dallas Medieval Times, you will be served a delicious four-course medieval-style feast while watching brave nights compete in an exciting tournament; just as they did in 11th century Spain.
The entertainment at Medieval Times Dallas TX features six brave knights competing to win the hand of Princess Catalina, as well as the title of tournament winner. During the show at Medieval Times in Dallas, you and other guests will cheer for your favorite knight as each brave warrior competes for the title of champion. There will be many competitions at Medieval Times Dallas Texas including jousting, sword fighting, hand-to-hand combat, and various other feats of strength. The knights are accompanied by gorgeous Pure Spanish horses, and will demonstrate remarkable equestrian skills during Medieval Times Texas. Pure Spanish horses were once prized by medieval royalty for their even temperament, strength, and agility during battle. At Medieval Times in Dallas Texas, you can watch first hand as these skilled horses, specially bred and trained at Medieval Times' ranch in Texas, show off specialty stunts and tricks. Also at Medieval Times in Dallas Texas, you will have the opportunity to see the Royal Falconer who will entertain the King's guests with stunning flight tricks and miraculous stealth of numerous hawks and falcons.
As you enjoy the show at Medieval Times in Dallas TX, you will also be served a hearty meal fit for a king! The Medieval Times Dallas menu includes a royal feast complete with tomato bisque, oven-roasted chicken, BBQ spare rib, sumptuous side dishes, and the castle's specialty pastry for desert. This delicious meal served at Medieval Times TX is eaten in authentic medieval style - no silverware! Be sure to arrive early to the Medieval Times in Texas to explore the beautifully landscaped castle grounds. At the Dallas TX Medieval Times, there are over 9 acres of land which includes features like a moat filled with koi. On the castle grounds, also discover the Hall of Arms where you can learn about and see medieval artifacts and weaponry used by the people and knights of the era.
Let us help plan your trip to Dallas, Texas! The Medieval Times schedule has options to fit almost any travel itinerary, plus there are a wide variety of hotels near Medieval Times Dallas to make planning your trip easy!

DALLAS
SHOWS & ACTIVITIES