Walking Tours in Greater Dallas/Ft Worth Area, TX
A walking tour is the perfect way to stretch your legs and experience the city from a new perspective. Don't miss out on one of these amazing adventures.

Greater Dallas - Ft Worth Area Most Popular Activities
The Fort Worth Cultural District Walking Tour is narrated fully by a professional tour guide, this tour is perfect for first time visitors, you will visit The Amon Carter Museum of American Art, The Modern Art Museum of Fort Worth and more.
Available 17 days between Jan 6, 2019 & Apr 28, 2019
View Schedule
The Fort Worth Downtown Walking Tour is great for families, a local tour guide will lead you to see many sights and tell you about the earlier times and how the area was established, you will get to learn about cowboys, railroad workers and more.
Available 179 days between Jul 25, 2018 & May 31, 2019
View Schedule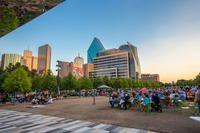 The Dallas' Uptown Food Tour is ranked the third best selling walking tour in the Dallas/Fort Worth area, it is a small group tour for a more personalized time, you will tour places including McKinney Avenue Trolleys and the trolley barn.
Available 38 days between Aug 4, 2018 & Dec 29, 2018
View Schedule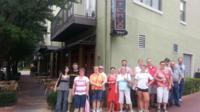 This food tour is a great way to get out and experience different types of food in a fun environment and there is also a chance to make my own food this is something I definitely want to try.
Available 77 days between Jul 29, 2018 & Dec 30, 2018
View Schedule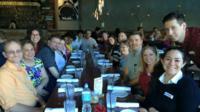 A great walking tour to experience is the Dallas Food and JFK History Tour, on this tour you will visit the John F. Kennedy Memorial, Dealey Plaza, the Old Red Courthouse History & Architecture, the Old Texas School Book Depository Building and more.
Available 13 days between Sep 7, 2018 & Nov 30, 2018
View Schedule