Segway Tours in Greater Dallas/Ft Worth Area, TX

Explore the Greater Dallas/Ft Worth area of Texas in style with one of the Segway adventures offered in the area.
Greater Dallas - Ft Worth Area Segway Tours
If you want to take a more intimate look around Fort Worth rather than take a long walking tour that doesn't cover much ground than take a small group Segway tour of the area and spend an hour and a half with your local guide.
Available 61 days between Apr 19, 2019 & Dec 28, 2019
View Schedule
Apr 23
N/A
Sold Out
Apr 24
N/A
Sold Out
Apr 30
N/A
Sold Out
May 01
N/A
Sold Out
May 02
N/A
Sold Out
May 07
N/A
Sold Out
>
If you love to see all the best tourist attractions when you visit a new city, but hate that you miss out on so much on a walking tour? Take a smooth ride around town on a Segway that covers far more ground, allowing you to see all the hottest tourist destinations.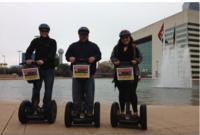 Learn all about the history of Dallas and it's most prominent locations as you take a journey through the city on Segway. Follow your local tour guide through the streets of Dallas as they tell you all the most interesting details of its past.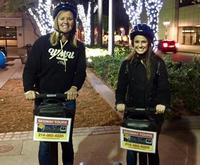 See all the magnificent pieces of art found throughout the Dallas-Fort Worth area while riding an effortlessly gliding Segway. You'll cover more ground on this tour than any walking tour of the city which will allow you to see places like the Nasher Sculpture Center, Winspear Opera House, and several other notable locations.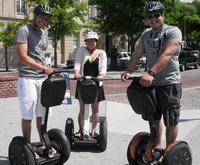 Skip the walking tours next time you're in Dallas and enjoy a smooth ride on an effortlessly gliding Segway; Your guide will teach you all you need to know before the tour so have no fear if you are new to operating one.
Pricing and schedule are currently unavailable.