Fort Worth Stockyards Western Experience

Description
Fort Worth Stockyards Western Experience Photos (2)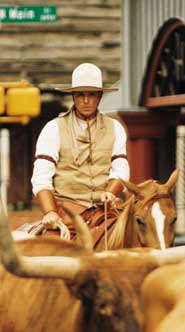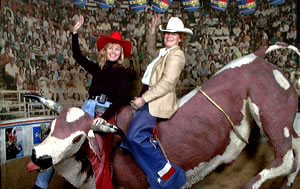 The Fort Worth Stockyards Western Experience lets you be the cowboy you have always wanted to be while offering numerous ways to experience life in the Old West. This authentic experience is a must-see for any Western aficionado and offers a taste of what life was really like through live events, museums, and more!
Your experience starts with admission to Billy Bob's of Texas, the World's Largest Honky Tonk. Enjoy the amazing atmosphere, watch a live cattle drive, and more. You can explore amazing museums devoted to the history of the West. Visit the Texas Cowboy Hall of Fame for a look at real Western heroes, both old and new. You'll also visit the Sterquell Wagon Museum and the Justin Trail of Fame. The Stockyards Hotel is listed on the Texas Register of Historic Places and features legendary elegance and style.
Two other sites add to the family fun: the Cowtown CattlePen Maze and the Cowtown Coliseum. The Cowtown Cattlepen Maze features 5,400 feet of ever-changing wooden pathways resembling old time cattle pens. Race the clock through the maze or challenge each other to a race; this is one of the most enjoyable experiences for the entire family. The Cowtown Coliseum is the home of the world's first indoor rodeo, as well as being the home of Billy Bob's. Numerous events have been held in the Coliseum, which was built in just 88 days; you'll find wonderful things to experience and enjoy. Watch a cattle drive down East Exchange Avenue and then visit all the great attractions for Big Texas fun!
Details:
Attractions are perfect for all ages.