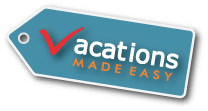 Dallas/Fort Worth Area Vacation Packages
Everything's bigger in Texas, including your easy-to-book Dallas vacation! You can easily research and purchase tickets and admissions to enjoy dining, live shows and more.

Dallas / Ft Worth, TX Vacation Packages
With the Dallas/Fort Worth Romantic Getaway Package, you and your loved one are bound to have an unforgettable time.

Starting at

$110

per adult*




Package Includes

Southfork Ranch Tram Tour & Ewing Mansion - Home of the Famous Dallas TV Show
2 Nights' Lodging in your choice of over 120 hotels.
If you think you have to cross the ocean to see how royalty lives, think again.

Starting at

$110

per adult*




Package Includes

2 Nights' Lodging in your choice of over 120 hotels.
Southfork Ranch Tram Tour & Ewing Mansion - Home of the Famous Dallas TV Show
If you want a legendary vacation that reminds you of running Texas longhorns across the high plains, then the Dallas Cowboy Experience is the vacation for you, with a delicious meal at Billy Bob's Texas Experience, and a visit to Southfork Ranch.

Starting at

$214

per adult*




Package Includes

3 Nights Hotel Accommodations in your choice of over 120 hotels.
Billy Bob's Texan Meal With Bull Riding Show
Southfork Ranch


Most Popular Types of Activities
Most Popular Types of Amenities & Room Types