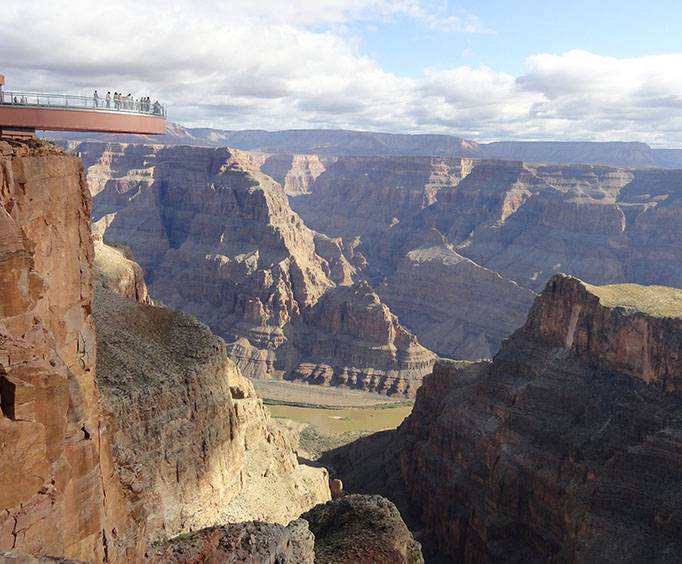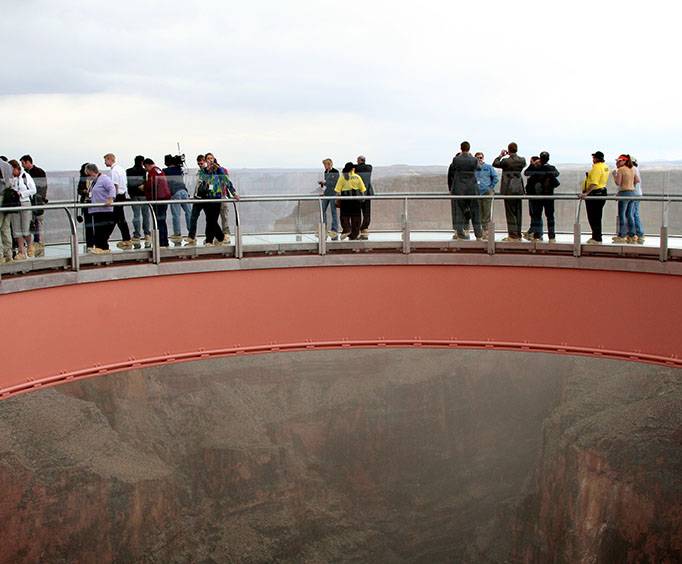 Grand Canyon Skywalk in Grand Canyon National Park, AZ
5001 Diamond Bar Road Peach Springs, AZ 86434
A visit to the Grand Canyon in Arizona is a special experience in itself, and the Grand Canyon Sky Walk allows you a spectacular view of the canyon.
The Sky Walk is an incredible steel structure with a glass bottom and sides that extend over the Western end of the canyon and rises 2,300 feet above the canyon floor.
Imagine the thrill of being so high in the air and being able to see the fabulous expanse below you from the safe vantage point of the horse shoe shaped structure projecting about 70 feet from the canyon rim. It's possible to walk to the edge of the walkway and look over the side, if you are brave enough! With good reason, The Grand Canyon is considered one of the Seven Wonders of the World and only here can a visitor view such a wide panorama of this natural beauty all at the same time. A visit is sure to be an awesome, unforgettable experience.
This fabulous and exhilarating Sky Walk is located in National Park, Arizona and is about an hour and half drive from Kingman, Arizona and about two and a half hours from Las Vegas, Nevada. It's also possible to reach the Sky Walk by taking a guided helicopter tour that includes other areas of the canyon. The Sky Walk is located on the Hualapai Tribal lands and is managed by them and a major source of income for the tribe