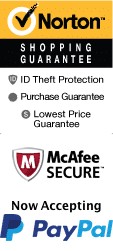 Antelope Canyon is on Navajo land near Page, Arizona.
This stunning canyon is located 100 miles North of the Grand Canyon and near the Utah border. The land is owned by the Navajo nation and access is limited to licensed tours that operate in the area. Antelope Canyon is known as a slot canyon; formed by years of water rushing through rocks to create the canyon itself. As a result, Antelope Canyon is much deeper than it is wide.
There are upper and lower canyons. The upper canyon is about 120 feet from the bottom to the top, and is the site of many dramatic photographs of water going through rocks. The lower canyon is not as deep, but has even more stunning photography opportunities. There is a two-hour limit for being in either canyon. The lower canyon has spiral rock arches, which produce iconic photos of the southwest. The orange and yellow rocks create an interesting image when water is flowing over them and they are often photographed from behind the waterfalls. The rocks of Antelope canyon offer many spectacular natural sculptures that water has carved out over long periods of time. Colors are rich in the sunlight of morning or evening, and they change as the day wears on and the sun moves.
A visit to Antelope Canyon, whether you take the upper or lower tour, is something that you'll never forget. Photographers will love the one-of-a-kind photo ops, while others will be able to simply enjoy the beauty and majesty of this wondrous natural site.