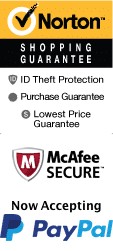 Bright Angel Lodge
9 North Village Loop Drive Grand Canyon Village, AZ 86023
1-800-987-9852
Chat Now
The Bright Angel Lodge is a hotel complex located on the South Rim of the Grand Canyon in Arizona. It was designed by Mary Jane Colter and is a complex of cabins arranged around a central lodge building that is on the National Historic Landmark list. The building's proximity to the edge of the Grand Canyon makes it a favorite spot for many visitors, so if you want to make some awesome new memories at the Grand Canyon, this hotel is a fantastic choice.
The staff is friendly and helpful, and they will gladly help you plan your trip to Grand Canyon. Greeted by the staff and the spacious lobby upon entering, guests will be swept away by the rustic charm and the beauty of the grounds. Outside, you'll see mule deer feeding, and the shooting stars are beautiful. It also offers a quick drive to the Grand Canyon. Inside, the charming accommodations offer everything you need for a great stay, and the lodge has a dining area as well as a gift shop to peruse.
The rooms themselves come with all the amenities you need to have a memorable getaway. With comfortable and beautiful rooms featuring plush bedding and perks like microwaves and refrigerators in the rooms, you will have the best conveniences at your fingertips. The rooms also come with cable television so you can stay caught up on all of your favorite television shows.
With so many great amenities and a beautiful location close to the Grand Canyon itself, a stay at the Bright Angel Lodge is certain to help guests feel at home during their vacation.
Location Highlights
Nestled in the heart of the Grand Canyon National Park, Bright Angel Lodge offers unparalleled views and convenient access to the park's most remarkable features. You'll be mere steps away from the breathtaking Bright Angel Trail, which leads to some of the most spectacular panoramas of the canyon. For those in need of supplies, you can find everything from snacks to souvenirs at the nearby General Store. If you're looking for a place to savor a delicious meal, Bright Angel Restaurant is located just a short walk from the Lodge. There, you can try the signature Grand Canyon Burger or indulge in the famous Blue Corn Pinon Pancakes. With so much to do and see in the park, Bright Angel Lodge is the perfect home base for your Grand Canyon adventure.
.
Book Now!