Mountain Ranch Stables Horseback Trail Rides 2019 Schedule

Lasts Approximately 1 to 3 hours depending on option chosen.

Minimum Age for children is 5 Years Old.

Both Cameras and Video Cameras are Permitted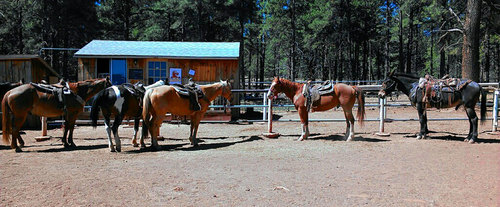 Explore and discover the country ranch style living, on an adventurous horseback ride tour through the forest at Mountain Ranch Stables. The tour guides are highly skilled, trained, and available to assist. As a result, if you are a first time rider, do not worry the horses have been fully trained and will provide a smooth transitional ride throughout the tour. This is an extraordinary family friendly, peaceful and relaxing tour that is excellent for all.
Book Now!