Grand Canyon Rim Tours 2019 Schedule

The tours last between 1.5 and 2.5 hours, depending on the specific tour chosen.

With the Grand Tour, a buffet lunch will be included.

Appropriate for All Ages

Handicap Accessible

Handicap Seating Options Available: Wheelchair Seating, Aisle Seating, Limited / No Stairs Seating

Both Cameras and Video Cameras are Permitted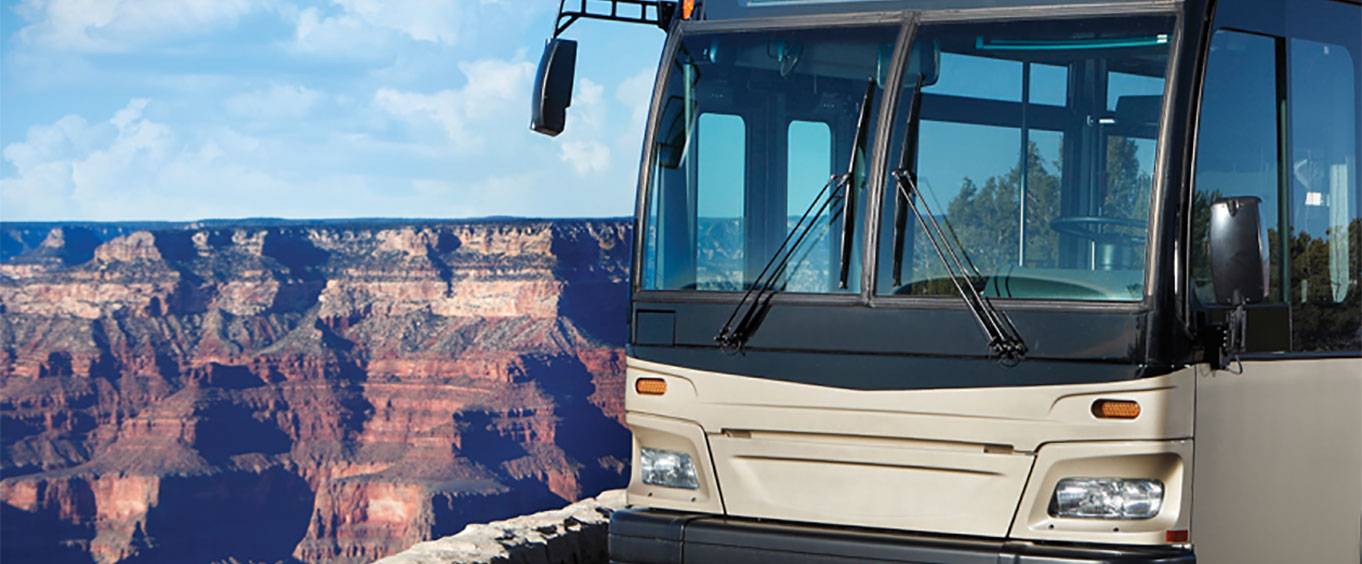 Grand Canyon Rim Tours is the perfect way to explore the immense size and beauty of the Grand Canyon in comfort and style. With this one and a half hour motorcoach tour, you will travel along the viewpoints of the South Rim, departing from the Grand Canyon Village railway depot. As the luxury bus makes its way along its route, you can take in amazing desert, forest, and canyon views that stretch for miles. An optional buffet lunch is available on the trip, adding to your great experience. Make plans to see the Grand Canyon by bus with the Grand Canyon Rim Tours!
Book Now!