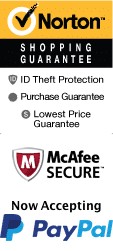 Ultimate American Southwest Self-Guided Driving Tours Bundle
450 AZ-64 Grand Canyon Village, Arizona 86023
1-800-987-9852
Chat Now


As you make your way through the winding roads and towering plateaus, you will witness the incredible power of the Colorado River as it carves through the Grand Canyon. You can take in the expansive views from various lookout points and even take a helicopter tour for a truly unique perspective. Don't forget to stop by the historic trading post at Cameron and sample some authentic Navajo cuisine while learning about the culture and history of the region.

Next, you will venture into the heart of Monument Valley, where you can marvel at the towering buttes and mesas that were made famous by countless Western films. Take a guided tour with a Navajo guide and hear stories of the land's sacred significance in their culture. You can even opt for a horseback ride to traverse the rugged terrain like a true cowboy.

Continuing on your journey, you will come across the scenic Route 163, where you can witness the famed rock formations that have graced countless postcards and movies. Stop by the Mexican Hat for a photo op with the iconic stone formation that resembles its namesake.

As you wind down your trip, don't forget to stop by the quaint town of Page, where Lake Powell and the Glen Canyon Dam offer a serene escape from the rugged terrain. Take a boat tour or dip your toes in the cool waters for a refreshing end to your adventure.

This tour is self-guided, allowing you to take your time and fully immerse yourself in the beauty of the Southwest. With so much to see and do, this is truly the ultimate American Southwest experience that you won't want to miss. Book your tour now and let the journey begin.
Frequently Asked Questions for Ultimate American Southwest Self-Guided Driving Tours Bundle:
What methods of transportation does the Ultimate American Southwest Self-Guided Driving Tours Bundle use?

Self-guided driving tour.

Is photography / video recording allowed on the Ultimate American Southwest Self-Guided Driving Tours Bundle?

Yes.
Book Now!