Pink Jeep Grand Canyon Tours
Description
Pink Jeep Grand Canyon Tours Photos (6)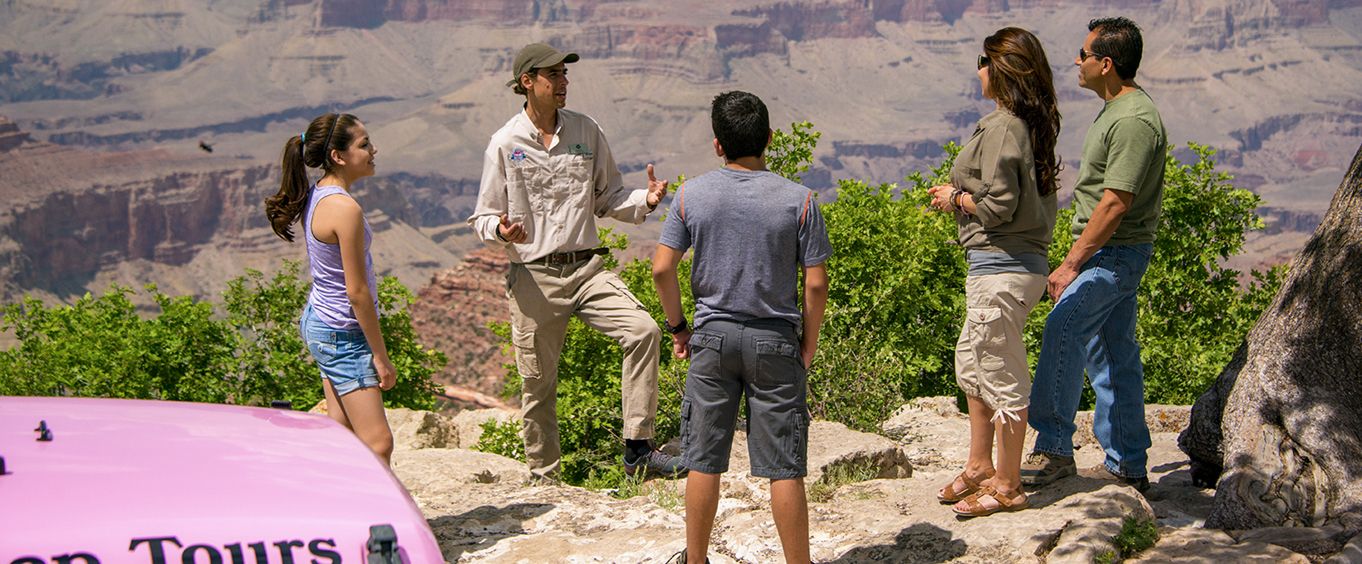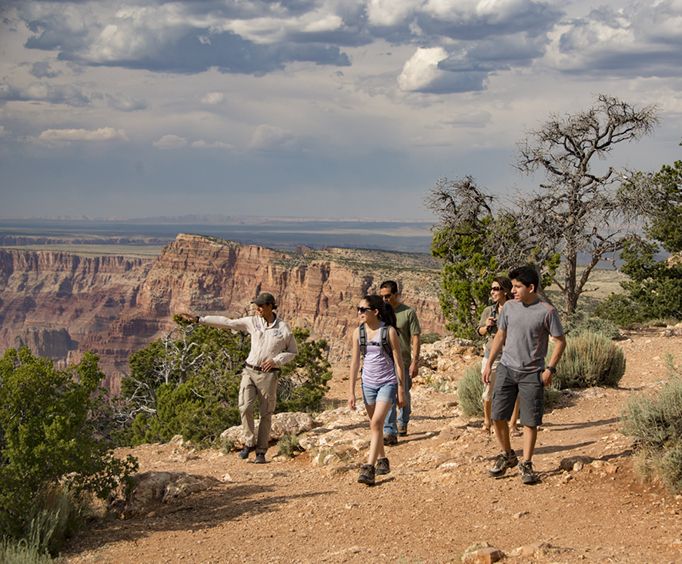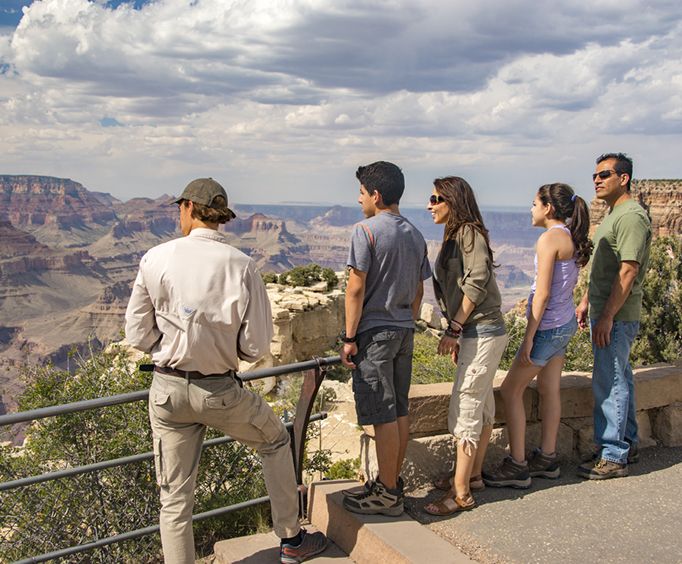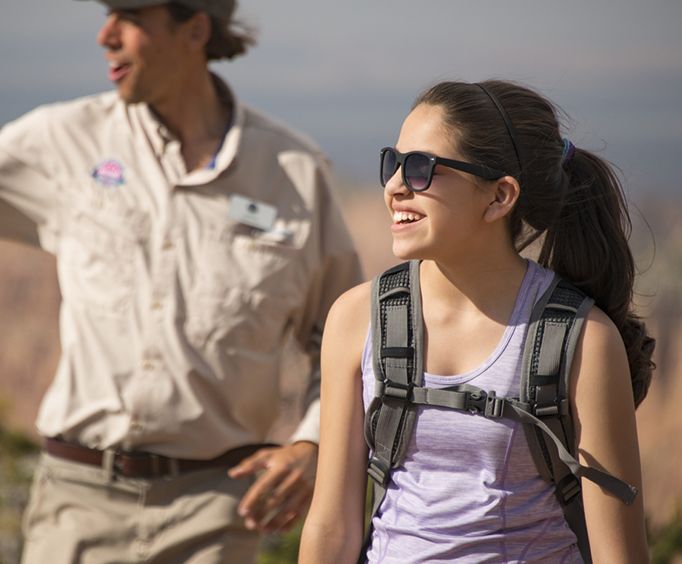 Choose from some of the most inclusive tours of this beautiful Natural Wonder of the World! Bring the whole family for an adventure of the Grand Canyon. Whether you want a sunset tour or a full-day tour, you're sure to find just the one you need on your vacation to the Grand Canyon!
The Grand Entrance Tour: This tour really does provide a grand entrance into one of the Natural Wonders of the World and you won't want to miss out on all it has to offer! Take this two-hour tour along the South Rim of the Grand Canyon all while learning about the legends, history, wildlife, and geology of the area. Throughout your tour, you will stop at various lookout points to get a better idea of this natural landmark's immensity.
Your tour takes place inside a pastel-colored, open-air Jeep Wrangler with a professional tour guide who doubles as a certified and trained 4x4 driver. As you drive along the South Rim and down Desert View Drive admiring the Grand Canyon, your guide will be giving you some of the most interesting information regarding the history and wildlife of the area.
Your final destination is Grandview Point. This lookout spot has been a favorite for over 100 years and is only available via a private vehicle such as the pink Jeep you will be riding in. Once you arrive to the Grandview Trail, you will have the opportunity to get out, explore, and take pictures of the large pinyon pine, ponderosa pine, and oak tress surrounding you.
Not only do you get this amazing sightseeing experience, but with the Grand Canyon Grand Entrance Tour, you will also receive a ticket to the IMAX movie, 'Grand Canyon: The Hidden Secrets.'
Bring the whole family for this incredible adventure of a lifetime!
The last portion of this tour is taking a scenic drive along the East Rim of the Grand Canyon making for fantastic displays.
Frequently Asked Questions for Pink Jeep Grand Canyon Tours :
What type of clothing is appropriate?

We recommend wearing comfortable outdoor clothing with closed toe shoes. You may want to bring a hat and switch to eyeglasses if you wear contacts (tours can be dusty and this can irritate your eyes if you wear contacts). For sunset tours at the Grand Canyon, it is recommended to wear layers. Sunscreen and a bottle for water. We have a water refill station located at our merchandise store to keep your bottle full of water. Don't forget to bring a camera!