Majestic Helicopter Tour

Description
Majestic Helicopter Tour Photos (9)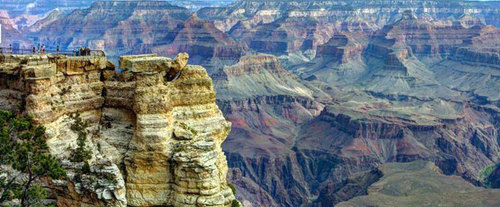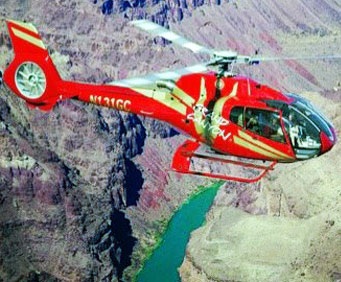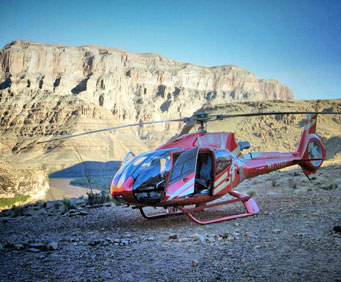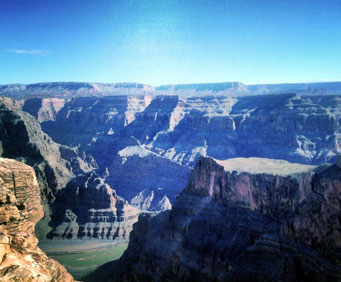 The Majestic Helicopter Tour features a helicopter tour of the Grand Canyon's South and North near Grandview Point, with an amazing view of the rocky terrain, plant life and wildlife in every direction. The Grand Canyon features several points of interest that are almost as large and never-ending as the canyon itself, including the Colorado River, several ancient dwellings and the Dragon Corridor.
Starting off, our tour will take you and your family across the widest and deepest part of the gorge 5,000 feet above the heart of the Grand Canyon along the Colorado River. The helicopter will then take you to the higher grounds of the North Rim which features a dense forest. Open only seasonally, the North Rim supports plant and animal life not available in the South Rim, including birch, aspen, and oak trees, as well as the rare Kaibab squirrel.
After circling a few times, the helicopter will fly you back to the Grand Canyon South Rim via the Dragon Corridor. This is one of the Grand Canyon's most photogenic spots. Seeing the best of Grand Canyon on this tour is easy in the deluxe Majestic helicopter. This Eco Star helicopter features oversized windows that allow you to experience a 180-degree view of the canyon below. Other features of the helicopter include quiet ride technology as well as microphone headsets that allow you to listen to the narration as well as talk to other passengers.
Details:
Tour duration is 25-30 minutes.
Cameras are allowed.
Sunscreen is recommended.
Guests should wear casual clothes.
Tour departs from the Grand Canyon Airport.
The tour is narrated. Each passenger has his or her own headset.
Reviews
5.0 | 3 reviews
William Nelli
NC
✓
Verified Traveler
Fantastic views and a friendly pilot, even our typically cautious kids loved it! The tour is a recorded narration instead of live from the pilot, but that allows the pilot to focus on flying...Good trade-off. Phone confirmation beforehand was odd since the guy gave us incorrect information to the only airport in the area (tusayan).
Caleb
MO
✓
Verified Traveler
The colors of the grand canyon are breath taking!
Customer

✓
Verified Traveler
"The views are beautiful!"
The views are beautiful! I recommend it.