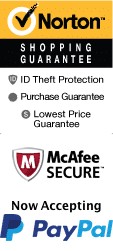 Grand Canyon and Sedona Self-Guided Driving Tour Bundle
450 AZ-64 Grand Canyon Village, Arizona 86023
1-800-987-9852
Chat Now
Are you ready to embark on a journey that will take you through two of Arizona's most stunning destinations? The Grand Canyon and Sedona Self-Drive Tour is your chance to explore the breathtaking natural beauty of the American Southwest. With this self-guided tour, you'll enjoy the flexibility of traveling at your own pace as you take in the majestic views of the Grand Canyon and the unique charm of Sedona.

Starting your adventure in Flagstaff, you'll head to the South Rim of the Grand Canyon. Spend the day marveling at the vast expanse of this natural wonder or take a hike into the canyon for a more immersive experience. There are plenty of viewpoints to choose from, and each offers a unique perspective of the canyon's beauty. As the day wears on, you can continue to explore or stop for a picnic lunch at one of the park's scenic spots.

After a day filled with natural wonders, continue your journey to Sedona, known for its stunning red rock formations and spiritual energy. As you drive into town, you'll be greeted by panoramic views of towering sandstone formations that glow in the sunlight. Take your time exploring Sedona's charming downtown, which is full of whimsical art galleries, restaurants, and shops.

Whether you choose to explore Sedona via hiking trails, mountain biking, or a pink Jeep tour, you'll be greeted by stunning natural beauty at every turn. Don't miss a chance to visit the Chapel of the Holy Cross, a towering church built into the surrounding rocks that offers a breathtaking view of the valley floor.

The Grand Canyon and Sedona Self-Drive Tour is the perfect opportunity to experience some of the most beautiful destinations in the American Southwest. Whether you're an adventure seeker or just looking for a relaxing escape, you won't want to miss this chance to explore two of Arizona's magnificent destinations. Book your tour today and get ready to take in the stunning scenery of the Grand Canyon and Sedona.
Book Now!