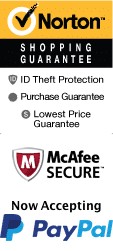 Grand Canyon West Admission Ticket
16500 AZ-66 Peach Springs, Arizona 86434
1-800-987-9852
Chat Now
Experience the breathtaking beauty of the Grand Canyon West with a Grand Canyon West Sightseeing Tour Admission Ticket. Located on the Hualapai Indian Reservation, this incredible attraction offers a unique experience that can't be found anywhere else. The main draw of the Grand Canyon West is the Skywalk, a glass bridge that extends over the canyon, providing stunning views 4,000 feet above the canyon floor. This attraction is perfect for thrill-seekers and nature enthusiasts alike.

Upon arrival, visitors will be greeted by friendly staff members who will provide them with their admission wristbands. From there, guests are free to explore the area at their own leisure. The Grand Canyon West offers a number of activities and attractions, including helicopter tours, boat rides, and cowboy experiences. Visitors can also explore the Native American Village and learn about the history and culture of the Hualapai people.

The highlight of the Grand Canyon West is undoubtedly the Skywalk. The glass bridge extends 70 feet from the edge of the canyon and gives visitors a panoramic view of the surrounding landscape. The Skywalk is a one-of-a-kind experience that is not to be missed.

History buffs will be fascinated by the Grand Canyon West's rich history. The Hualapai Indians have lived in the area for generations and have a deep connection to the land. Visitors can learn about their traditions and customs at the Native American Village. The Grand Canyon West also has historical significance for those interested in the early exploration of the American West.

In conclusion, a Grand Canyon West Admission Ticket is a must-visit attraction for anyone traveling to the area. With its stunning views, diverse activities, and rich history, the Grand Canyon West is an unforgettable experience. Whether you're a thrill-seeker or just looking to appreciate the beauty of nature, the Grand Canyon West has something for everyone. Don't miss out on this incredible opportunity to explore one of the world's natural wonders.
Frequently Asked Questions for Grand Canyon West Admission Ticket:
Approximately how long could a customer plan to spend at Grand Canyon West Admission Ticket?

Most guests spend a few hours exploring the Grand Canyon.

Is photography & video recording allowed?

Yes.

For what ages is Grand Canyon West Admission Ticket appropriate?

Great for all ages.
Book Now!