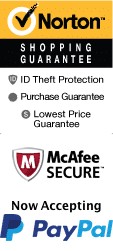 Grand Canyon South Rim Self-Driving, Walking & Shuttling Tour
450 AZ-64 Grand Canyon Village, Arizona 86023
1-800-987-9852
Chat Now
Are you ready to witness one of the world's natural wonders? Look no further than the Grand Canyon South Rim Self Driving Tour. Located in Arizona, this tour offers breathtaking views of one of the world's most famous canyons. With your own personal vehicle, you will have the freedom to explore all the enticing viewpoints, taking in the stunning sights at your own pace.

Embarking on the tour, you will have the opportunity to witness some of the most popular attractions the Grand Canyon has to offer, such as Yavapai Point, Lipan Point, and the Desert View Watchtower. Each viewpoint allows you to experience the incredible natural beauty of the canyon from unique perspectives. You will find yourself surrounded by jaw-dropping panoramic views, making it the perfect place to capture once-in-a-lifetime memories.

As you drive through the magnificent terrain, you may also have the chance to see some of the native wildlife that call the Grand Canyon home. From elk to bald eagles, swarms of nature enthusiasts frequent the Grand Canyon to catch a glimpse of these majestic creatures.

The Grand Canyon South Rim Self Driving Tour boasts a rich history and deep cultural significance. With exhibits and historical landmarks detailing the canyon's past, you will leave not only captivated by the stunning beauty of the Grand Canyon's natural features, but also with an appreciation for the history of the land and its people.

To fully take in the splendor of the Grand Canyon, the tour typically takes around 3 hours, but an entire day could easily be dedicated to exploring every crevice of the canyon. With a vast array of hiking trails, museums, and guided tours available, the Grand Canyon South Rim Self Driving Tour is the ultimate destination to soak in America's natural beauty.

Come experience the majesty of the Grand Canyon, a must-see landmark for nature enthusiasts worldwide. Book your self-driving tour today and get ready for an adventure of a lifetime!
Book Now!