Grand Canyon Skydiving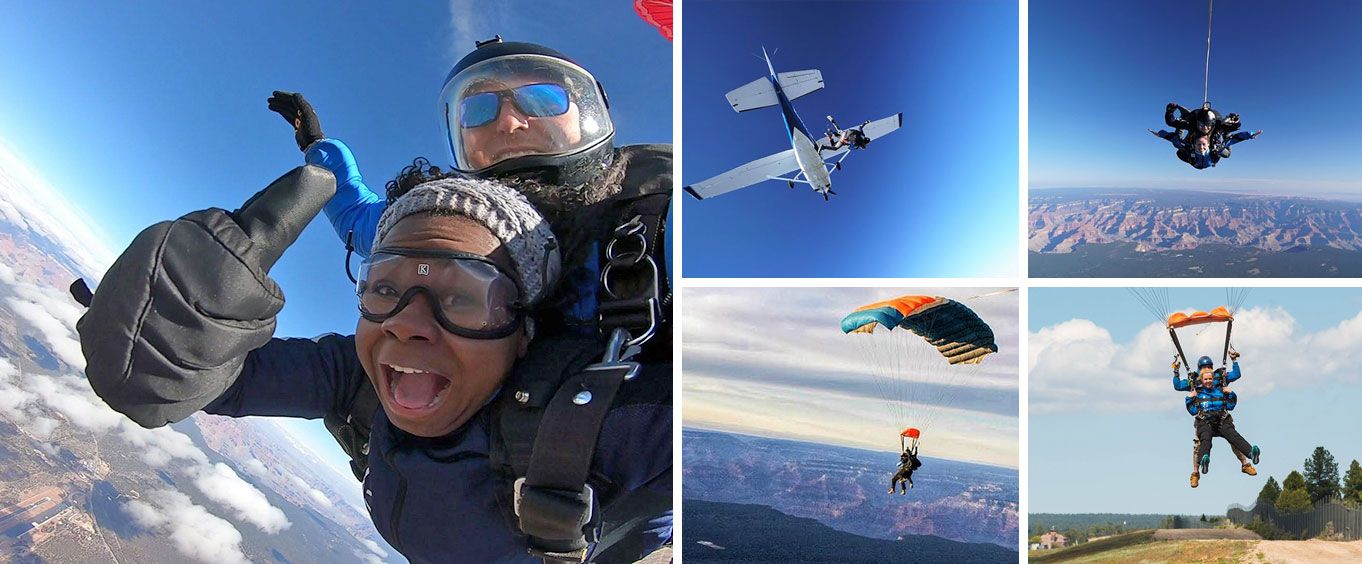 Grand Canyon Area Skydiving
Enjoy the Grand Canyon in style by having an amazing adventure way you get to skydive and explore what this place has to offer in all its glory. This is a perfect opportunity for you to truly have a good time and experience a wonderful area with a lot of beautiful sites and scenery off from the sky and this is the perfect adventure to bring your friends along for the ride with you to be able to say you've done something wild and interesting. Skydiving can be a fun and interesting activity and you get to do something that few people ever get to do and it is one of the most fun and amazing things in the world.
Available 353 days between Dec 14 & Nov 30
Adventurous visitors to the Las Vegas, Nevada area will want to be sure to reserve a spot on the Self-Drive Grand Canyon Skydiving Experience with Optional Upgrades from Las Vegas. Without upgrades, visitors will drive to the air terminal where an instructor is waiting to provide a training session to participants on the safety of skydiving before being given all gear. Next, board the plane and jump in tandem with a skilled instructor. During the dive, guests will experience 360 degree views of the Grand Canyon during the descent. For a more thorough lesson, the chance to pull the chute, the ability to visit other park locations and for a layover at the Hoover Dam on the way to the air terminal, guest can opt for upgrades from the Las Vegas, Nevada area before departing.
Available 354 days between Dec 13 & Nov 30