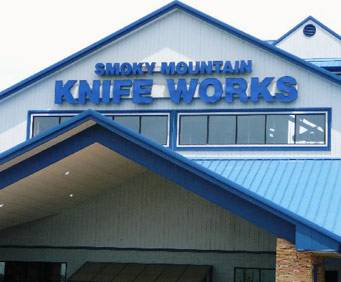 Smoky Mountain Knife Works Showroom & National Knife Museum in Sevierville, TN
2320 Winfield Dunn Parkway





(
5.0
)
Based on

5

reviews ↓
Visit the home of one of the most popular knife distributors in the country at the Smoky Mountain Knife Works Showroom and the new National Knife Museum in Sevierville!
The National Knife Museum features an unparalleled collection of knives, including military knives, swords, razors, pocket knives, hunting knives, bowie knives, and more.
At the Smoky Mountain Knife Works Showroom, you'll find yourself exploring the wares of the enormous 55,000 square foot facility that features every knife and accessory imaginable, including those used for hunting, camping, display, and more! You'll also find fantasy weaponry, including swords, axes, and more, as well as military and law enforcement wares!