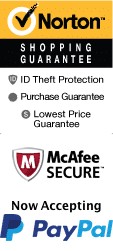 Margaritaville Resort Gatlinburg
Experience a vacation reimagined at Margaritaville Resort Gatlinburg. Tucked away in a picturesque corner of Tennessee, our resort is your personal oasis, promising to transport you to a much-needed escape filled with relaxation, adventure, and unforgettable memories. Imagine unwinding on a private balcony admiring the breathtaking view of the Smoky Mountains, raising a toast to the good times, and living in the moment. Here, the tropical and mountain worlds meld seamlessly, paving the way for a unique vacationing experience.

Look no further for adventure and amusement, as the resort lies less than a mile away from the enchanting Ripley's Aquarium of the Smokies. Dive into the magical aquatic world as you explore over 10,000 sea creatures. A short drive away you'll find the thrilling Dollywood's Splash Country. Drench in joy as you skim across the numerous water rides and attractions. For nature aficionados, the Great Smoky Mountains National Park, offering stunning landscapes and exhilarating hiking trails, is just around the corner.

Lose yourself in the myriad of facilities our resort offers. Stretch your muscles at the well-equipped fitness center or allow yourself to be enveloped by the warm cocoon of serenity as you lounge by the indoor or our outdoor pool overlooking stunning vistas. Love the feeling of exuberance cascade over you as you soak in the hot tub. Start your day with our delectable hot continental breakfast, setting the right momentum for the day's adventures.

Our plush guest rooms are your private sanctum of tranquility, equipped with all the modern amenities you could desire. Every room features a TV with cable, ensuring you don't miss any of your favorite shows. Enjoy the convenience of a coffee maker for your morning brew. Pamper yourself with our room service after a day of exploration. With high-speed internet, you'll always stay connected. Every room also comes with a fridge and a microwave, to cater to your midnight cravings.

Nearby, dining scenes range from quirky, themed eateries to upscale establishments, offering a heady blend of gastronomic treats. Within a radius of 3 miles, you can dine at the local favorite, Cherokee Grill offering mountain lodge comfort food, or Alamo Steakhouse and Saloon for mouth-watering steak offerings. Shopaholics can indulge in retail therapy at the Mountain Mall, an eccentric shopping center housing local specialty stores, just 2 miles away. Margaritaville Resort Gatlinburg is not just a place to stay; it's a paradise that offers a sense of belonging. Book your getaway, come immerse in the enchanting world we offer, and take back memories that last a lifetime.
Location Highlights
Located in the heart of Gatlinburg, Tennessee, the Margaritaville Resort proudly anchors this lively mountain town. Not only is it nestled amid the breathtaking Great Smoky Mountains National Park, but it is also just a stone's throw away from the charming and picturesque Gatlinburg Arts and Crafts Loop, a must-visit for lovers of local handicrafts. For the foodies looking for a hearty southern meal, the nearby Smoky Mountain Trout House offers local, freshly caught trout in a charming rustic setting. A few blocks further, visitors will find the Village Shops, a collection of quaint boutiques and specialty stores offering a unique shopping experience. A short distance away from the resort is the Ripley's Aquarium of the Smokies, named one of the best aquariums in the US. For those looking for everyday conveniences, there are several grocery stores and gas stations within the vicinity. This location marries the best of rustic mountain charm and modern retail conveniences.
Book Now!