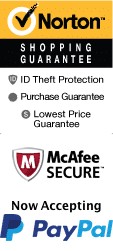 Comfort Suites Mountain Mile Area
Welcome to the gateway of the Great Smoky Mountains, where the beautiful scenery of Tennessee becomes the backdrop of your stay at Comfort Suites Mountain Mile. The allure of this splendid hotel rests on more than just its prime location or the stunning mountain views that greet you from your room's window; it's the distinctive combination of comfort, luxury, and accessible local adventures that make every vacation unforgettable. This place sparks the imagination, inviting you to experience a tranquil yet adventurous retreat.

The Comfort Suites Mountain Mile takes pride in being within walking distance – less than 1.6 miles to be exact – from The Island in Pigeon Forge, a one-stop-shop for fun, food, and shopping. The surrounding area is home to numerous additional attractions such as the intriguing Titanic Museum and the fascinating Wonderworks Pigeon Forge that are a brief 2-mile drive away. Guests can also promptly join mother nature by heading to the nearby Great Smoky Mountains National Park, a short-lived car journey away.

Revitalize your senses with a spectrum of amenities designed to make every moment spent at the hotel a refreshing from the stress of your routine. The hotel houses a state-of-the-art fitness center for the athletic spirits, and a charming indoor pool to serve as a rejuvenating oasis regardless of the season. Unwind in the hot tub after a long day exploring the mountains or simply pamper your mornings with a hot continental breakfast to kick-start a day full of adventures. Free parking and a dedicated business center are additional features designed to meet the needs of every kind of traveler.

As the evening draws in, retreat to your luxurious rooms, a sanctuary filled with conveniences to make your stay that much more pleasant. Every room boasts a television with cable and high-speed internet access to keep you connected and entertained. A microwave, fridge, and coffee maker provides the comforts of home while amenities like iron/ironing board and free local calls add to the ease of your overall experience. Selected suites come equipped with Jacuzzi, offering an exquisite relaxation option.

Your dining options abound, with a multitude of restaurants within a 3-mile radius. Enjoy a diverse culinary scene, from local BBQ joints to fine-dining establishments. Sports fanatics can catch a game at any sports arena in the vicinity. Shopaholics will delight in their proximity to Tanger Outlets Sevierville and other local malls that promise an indulgent shopping spree. Comfort Suites Mountain Mile truly matches every vacationer's desire for comfort, adventure, and local delights!
Location Highlights
Nestled in the enchanting landscape of the Smoky Mountains, Comfort Suites Mountain Mile Area is an idyllic hub for adventure seekers and relaxation enthusiasts alike. Within a stone's throw, retail therapy awaits at the nearby Range Hills Mall, ideal for stocking up on vacation essentials or browsing boutique wares. For a diverse palette of culinary experiences, a myriad of local eateries offer everything from traditional Southern comfort food to gourmet dining options. Cherry Tree Point, a stunning nearby park, provides a perfect setting for afternoon strolls or picnics. While the adrenaline addicts are not left out, with the adrenaline-pumping attractions at the Edge Adventure Park just minutes away. This location is an intimate intertwine of convenience, culture, culinary delights, and adrenaline-filled activities. Experience the heart of Tennessee in Gatlinburg and Pigeon Forge Area, where unique adventures beckon and unparalleled hospitality resides.