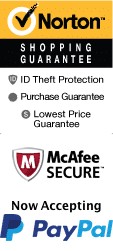 Club Wyndham Great Smokies Lodge
1425 Old Knoxville Highway Sevierville, TN 37876
1-800-987-9852
Chat Now
When planning the ideal getaway to the picturesque region of Tennessee, consider making Club Wyndham Great Smokies Lodge your home away from home. Nestled in the enchanting cityscape brimming with natural wonder, this stunning property offers a delightful blend of comfort and adventure. Picture yourself waking up to the calm vistas outside your window, starting your day with a rejuvenating workout in the state-of-the-art fitness center, dipping your toes in the crisp indoor or outdoor pools, and finally unwinding in the warmth of its delightful sauna. With such restful amenities at your disposal, this vacationing haven proves hard to resist.

Conveniently positioned less than a mile from the Sevierville Convention Center, you're never too far from some riveting action. If looking for adventure, make your way to the Forbidden Caverns, a geological wonderland, which is barely a mile away. Just a short drive away, immerse yourself in the enchanting wilderness of Great Smoky Mountains National Park, a sprawling expanse housing diverse flora and fauna that lends itself to plenty of remarkable exploration opportunities.

Within the stylish confines of Club Wyndham Great Smokies Lodge, get swept away by plentiful facilities and charming nuances. Revel in the refreshing aura of the fitness center, featuring top-tier equipment that keeps your workout routine uninterrupted. Shake off the day's fatigue in either the heated indoor pool or the outdoor pool, each a resplendent oasis. Those with a penchant for hydrotherapy will appreciate the unique hot tub experience on the offer. A delightful continental breakfast awaits you each morning, providing a hot and hearty start to your day. Furthermore, unlike your typical lodging, this establishment houses a spectacular indoor water park and a lush golf course, among other enthralling features, adding to the charm.

Rooms at this property exude an unparalleled appeal. All equipped with cable TVs, coffee makers, iron/ironing boards, high-speed Internet, enabling seamless digital connectivity. Relish mouth-watering culinary creations through room service while absorbing the tranquil room environment. Available are hotels with jacuzzis that amplify rejuvenation to an extraordinary level. Every room is also equipped with a fridge and a microwave, steeping in comfort and utility for your stay.

Wrap up your vacationing experience with a gastronomic journey at several restaurants close to the hotel. Applewood Farmhouse Restaurant and Grill offer country-style classics within a 3-mile radius. For shopaholics, the Tanger Outlets Sevierville promises a vibrant shopping experience, located conveniently nearby. Sports enthusiasts can find solace in Smokies Stadium located within an agreeable distance. With Club Wyndham Great Smokies Lodge as your refuge, bear witness to an unforgettable trip encompassing adventure, relaxation, and an all-around good time.
Location Highlights
Nestled in the heart of the charming Smoky Mountains, Club Wyndham Great Smokies Lodge offers an idyllic location that's a stone's throw from a plethora of appealing amenities and attractions. For guests who fancy a spot of retail therapy, the hypnotic sprawl of boutiques, craft malls, and grocery stores that line the surrounding areas will undoubtedly prove alluring. Numerous nearby culinary hotspots cater to diverse tastes, with signature dishes ranging from traditional Southern comfort food to innovative fusion cuisine. Additionally, the lodge's close vicinity to tranquility-inducing parks, adrenaline-fueled attractions, and an array of recreational activities ensures there's always something to keep you entertained. Convenience abounds with a good selection of gas stations and convenience stores in the area. A stay at Club Wyndham Great Smokies Lodge is an undeniable invitation to explore, pursue adventure, and make unforgettable memories.
.
Book Now!