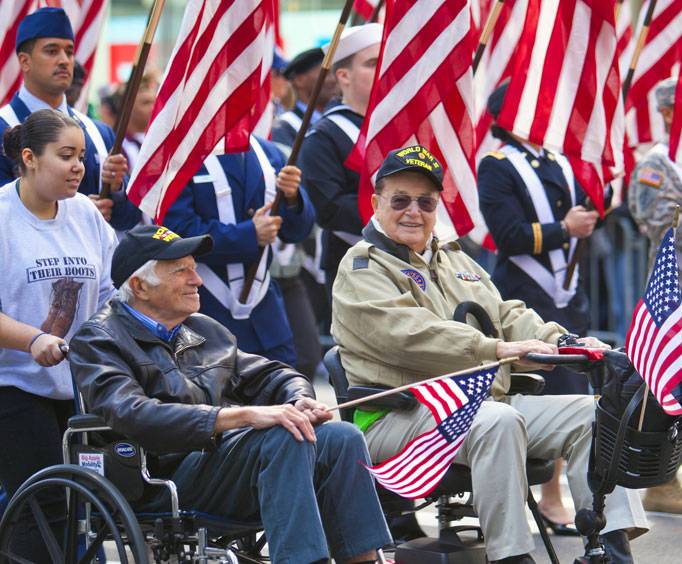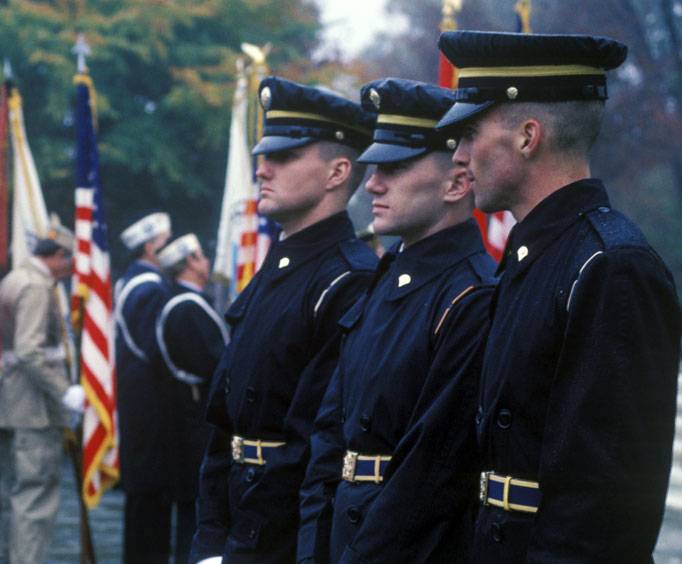 Veterans Day in Gatlinburg Area
Gatlinburg, the popular Tennessee tourist destination town that is surrounded by the Great Smoky Mountains National Park, hosts a well known and well-attended Veterans Day celebration every November. At 11 AM on this 11th day of November, the 11th month, Gatlinburg honors America's veterans with music and spoken word. Local veterans and politicians often make short speeches, and the band and choir from Gatlinburg-Pittman High School put on a patriotic performance for the crowd.
In addition, the Tennessee Air National Guard performs a flyover with various military aircrafts, and the American Eagle Foundation presents an American bald eagle to show to the crowd. Often, a celebrity guest speaker is also present to host the annual event. The celebration takes place at Ripley's Aquarium of the Smokies, home to the area's Ripley's Believe It or Not museum. Visitors to the area can also take advantage of Gatlinburg's arcades, miniature golf, and mild fall weather, as well as the many activities available in the Great Smoky Mountains National Park.
Create Your Custom Package