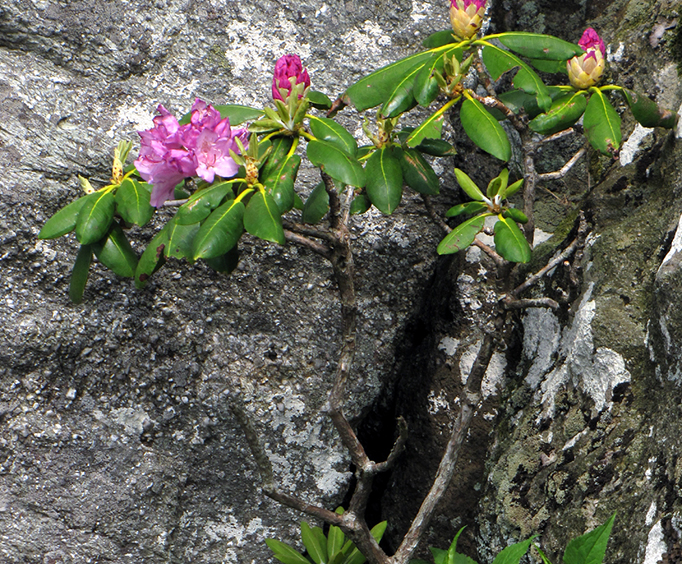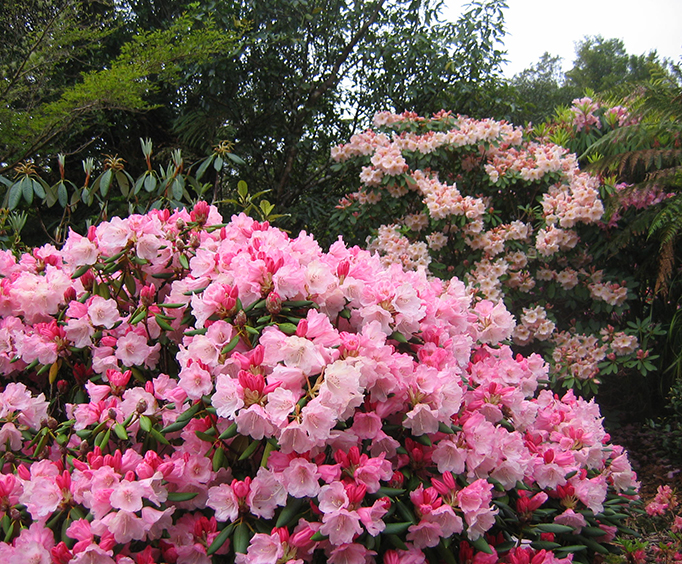 Roan Mountain Rhododendron Festival near Pigeon Forge, TN
527 TN-143 Roan Mountain, TN 37687
A real treat for the eyes can be found near Pigeon Forge, Tennessee during every second, third, or fourth weekend of June (depending on when peak bloom is expected). The annual Roan Mountain Rhododendron Festival takes place at Roan Mountain State Park and is a two-day celebration featuring handmade artisanal crafts and demonstrations, delicious food, and traditional music.
Held annually for more than 60 years, the festival highlights the world's largest natural rhododendron garden and thousands of visitors walk through to see the beautiful blooms annually. Take the time to stop by the more than 100 arts and crafts vendors that participate, toting a variety of handcrafted goods and folk demonstrations. Bring a picnic basket with a light lunch to enjoy the recreational areas and listen to traditional southern Appalachian musicians pluck old-time strings. See a vast 600-acre swath of the incredibly vibrant purple, lavender, and pink hues of the gardens from an observation deck along a half-mile sidewalk trail through the gardens. According to some locals, the bloom is so profuse that the mountains sometime appear pink and purple-hued from towns a dozen miles away.
Roan Mountain, reaching an elevation of 6,285 feet, is Tennessee's highest point outside of the Great Smoky Mountains. Roan Mountain State Park is on Highway 143 near Pigeon Forge and the North Carolina state line, can be found between Asheville, North Carolina and Johnson City, Tennessee, and is only 40 miles from Boone/Blowing Rock, North Carolina.
Create Your Custom Package
Points of Interest