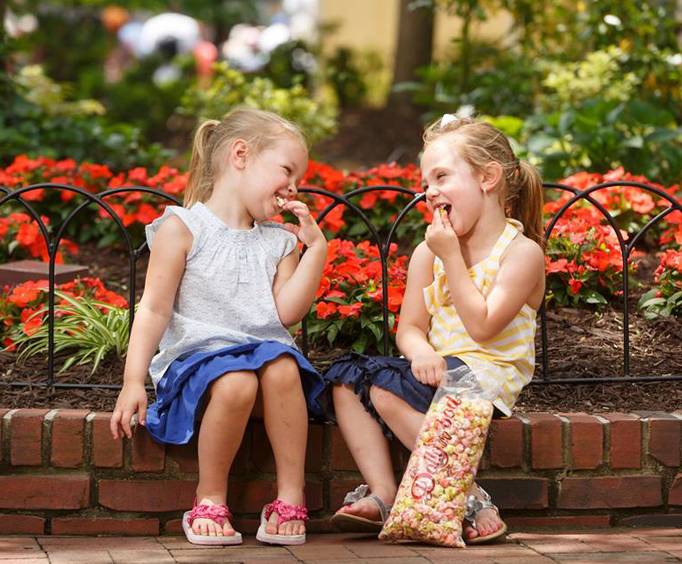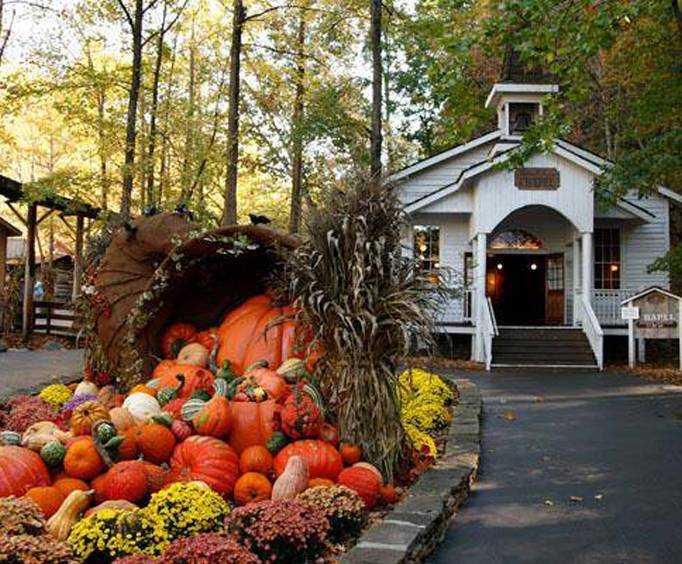 Harvest Festival at Dollywood in Pigeon Forge, TN
Nestled in the foothills of the Great Smoky Mountains National Park in Pigeon Forge, TN is where you will find Dollywood Theme Park. Dollywood is a family friendly amusement park holding five of the largest festivals in the south, including the famous National Southern Gospel Festival & Harvest Festival.
Dollywood spares no expensive at their Harvest Festival. As soon as you walk through the gates to enter the park you are greeted with the beautiful scenery of fall. There are many fall and harvest displays located all around the park that is filled with pumpkins, gourds, and cornstalks. These displays make for excellent photo opportunities for the perfect fall pictures. The National Southern Gospel & Harvest Festival will feature some of the top southern gospel groups performing concerts throughout the park for everyone's enjoyment. Dollywood also will have artisans from across the country onsite demonstrating and offering their crafts for sale during the festival.
Prior to 1986 the park was named Silver Dollar City and was owned by the Herschend brothers and only featured very few rides. In 1986 country music singer Dolly Patron partnered with the Hershend brothers, renamed, and opened the park up as Dollywood. Since re-opening under the name Dollywood the park has been the top tourist attraction in Tennessee.
When the leaves begin to change and the crisp autumn air fills your lungs, you know it's time to head to Dollywood to see the National Southern Gospel & Harvest Festival. Between the festival in full swing, all the rides, and entertainment the park already offers you will not be disappointed. With the park located at the base of the Smoky Mountain National Park, you will never run out of things to do in the area. Take a drive through the mountains and take in the brilliant colors of red and gold filling the mountainsides while you are there.
Create Your Custom Package
This Event is held at: