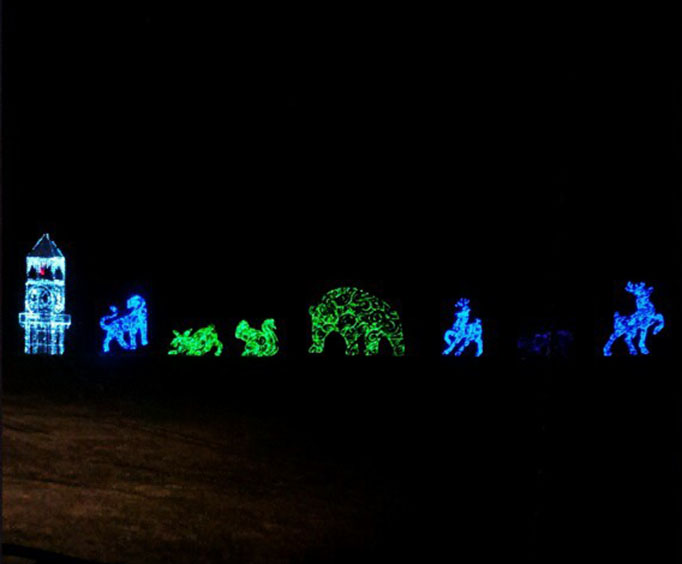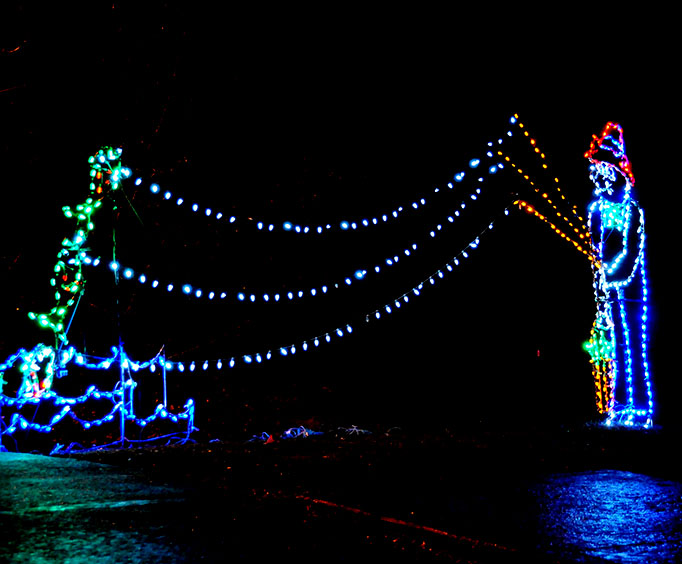 Gatlinburg Winter Magic Trolley Ride Of Lights in Gatlinburg, TN
115 Historic Nature Trail Gatlinburg, TN 37738
In the weeks before Christmas, Gatlinburg, Tennessee goes the extra mile to make guests feel right at home while providing a festive atmosphere and loads of family fun. Surrounded by The Great Smoky Mountain National Park, the Gatlinburg Winter Magic Trolley Ride Of Lights meanders along Gatlinburg's downtown Parkway, then to River Road and the triangle shaped area where the two meet.
Snuggled inside the heated, enclosed trolleys, guests are treated to a delightful array of unique LED light displays. There is, of course, the traditional fare that guests have grown to expect in the last twenty three years. Joining the fun now are frolicking fountains, whimsical snowmen, a glistening rocking horse and a group of children from numerous nations, all ringing in the Christmas season and making hearts merry. Children especially enjoy the displays featuring the animals that make The Great Smoky Mountain their home. Rabbits, deer, squirrels and foxes delight both young and old with their antics. As the evening winds down and the Winter Magic Trolley Rides come to the end of the route, folks are left with a happy Christmas Spirit and memories to last a lifetime.
Gatlinburg at Christmastime is the place to be, riding the Winter Magic Trolley Ride, shopping for that perfect Christmas gift and traveling through the Great Smoky Mountains. Being there is enough to put the Christmas Spirit in even the Grinch's heart!
Create Your Custom Package
Points of Interest