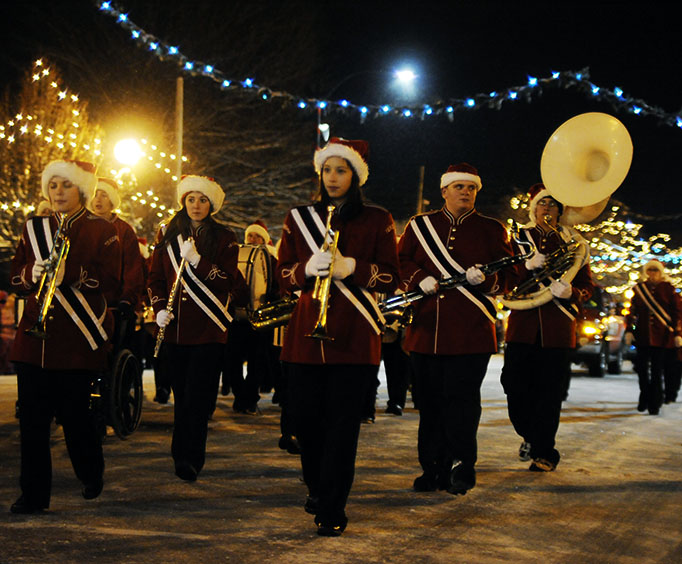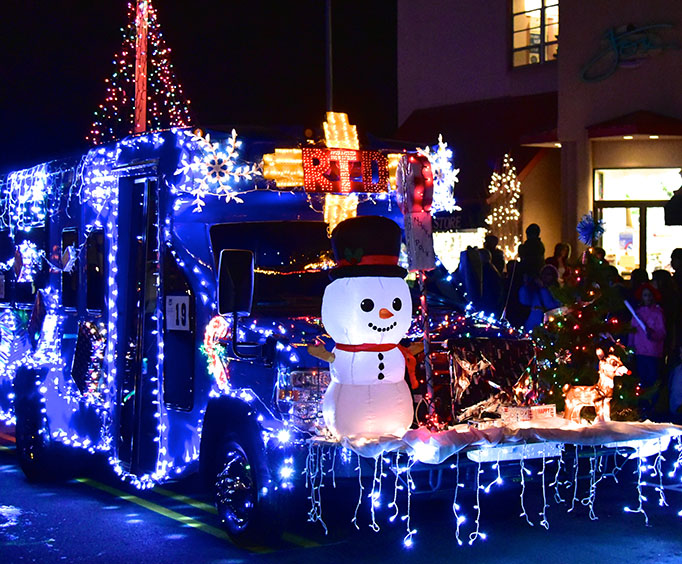 40th Fantasy of Lights Christmas Parade in Gatlinburg, TN
634 Parkway Gatlinburg, TN 37738
The 40th Fantasy of Lights Christmas Parade is an annual tradition in Gatlinburg, Tennessee. The event draws huge crowds, around 60,000 people, to view this award winning light feature and the magnificent floats.
The 40th Fantasy of Lights Christmas Parade is held each year in the beginning of December. The Parade has been honored as a recipient of the Gold designation in the International Festival and Events Association Pinnacle Awards for it's televised production last year. This event is one to rival the countries biggest parades, over a dozen different marching bands will be included in the walk this year from states like Tennessee, North Carolina, Virginia, Georgia, and Alabama. The Oscar Mayer Wienermobile will be included in the festivities this year as well. It measures 24 hot dogs high and around 60 hot dogs long and is recognized and loved around the nation. Amazing lighted floats, giant helium balloons, and uplifting holiday music are also a huge part of this amazing tradition. That evening, along with the parade, Santa will be hosting an Autograph Party in the middle of the main viewing area for the parade. Spectators of the parade can gather up and down the sidewalks and balconies and soak up the beautiful glow of Gatlinburg Winter Magic, the popular holiday light program sponsored by the city.
For those looking to make the most of this holiday season, this gigantic parade cannot be missed. Guests can't help but be swept up by the magic of the Christmas season. For anyone in the area, this event simply can't be missed!
Create Your Custom Package
Points of Interest