Joseph & the Amazing Technicolor Dreamcoat 2019 Schedule
Location: Miracle Theater ,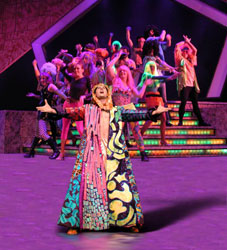 The whole family will love spending an evening in Pigeon Forge at Joseph and the Amazing Technicolor Dreamcoat. This popular British musical is family-friendly, and takes you on a memorable and exciting musical journey through the well-known story of Joseph, based on the Book of Genesis. The majority of the story is told through song and dance, with very little talking being done on stage. The show is known for its amazing costumes and choreography, as well as for its universal, biblical themes. Make plans to catch Joseph and the Amazing Technicolor Dreamcoat at the Miracle Theater in Pigeon Forge!
Book Now!