1 Hour Trail Ride at Five Oaks Stables 2019 Schedule

Location: Five Oaks Riding Stables,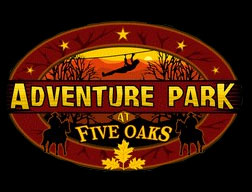 Escape to the serenity of the Smoky Mountains with a One Hour Trail Ride at the Adventure Park at Five Oaks. The Adventure Park at Five Oaks is conveniently located close to the Tanger Five Oaks Outlet Mall in Sevierville, yet provides you with an unspoiled experience with nature. From the perch of a magnificent steed, you will explore a beautiful trail that winds through a seventy acre nature preserve. This trail ride features well-trained horses, and is ideal and safe for those of all ages. Your family will have a wonderful time exploring the beauty of the Smoky Mountains on the One Hour Trail Ride.
Book Now!