Popular 2017 Gatlinburg Activities
More info about Gatlinburg Pigeon Forge Area Popular 2017 Gatlinburg Activities:
Average Rating:

4.6

out of

5

stars
, Based on
968
Reviews

The attractions of the Gatlinburg area represent just how much the state of Tennessee can offer to visitors. There are many entertaining shows ranging from comedy to magic, as well as a large amount of adventurous attractions in rural areas.
Popular 2017 Gatlinburg Activities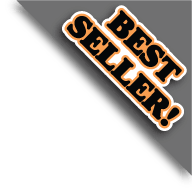 With one easy reservation, you'll be granted parking, a delicious four-course meal and admission to a fun two hour show. The meal will fill the hungriest of guests, with buttered corn on the cob, rotisserie chickn, and much more. You'll also be treated to a fantastic show featuring 32 quick and well-trained horses.
Oct 28
3:30 PM
6:00 PM
8:30 PM
>
The aquarium that bares the "Ripley" name is just as interesting as its other attractions, and you'll have the opportunity to see all 350 of the species varieties from one side of the aquarium to the other. The water tanks house more than 10,000 animals, and the area also includes the fine dining Veranda Restaurant.
Want more information regarding Popular 2017 Gatlinburg Activities?
The Pigeon Forge area erupts into a musical blend of country music and laugh-out-loud comedy. A talented cast takes you on a musical journey that serves to both entertain and inspire at Country Tonite. The cast consists of entertainers of all ages and from all parts of the country. Enjoy two hours of this high-energy show that mixes humor, dancing and country classics into one spectacular performance.
You can't get a better view of the Smoky Mountains than on the Ober Gatlinburg Aerial Tram. Soar high above the ground and travel between downtown Gatlinburg and the Ober Gatlinburg Ski Resort & Amusement Park. The tram provides fun for all ages. Climb aboard for a peaceful ride to see the sights, or take it from one activity to the next.
A tour of the Titanic replica will pull you back to the time period in which it sailed with over 400 artifacts to gaze at such as the Grand Staircase, a communications room, gallery rooms and a simulated aquatic look at the real ship. The museum floats and is anchored a surrounding body of water, providing a realistic viewpoint.
If there's one attraction that everyone loves, it's a zoo. The RainForest Adventures Discovery Zoo is one of the best activities in Gatlinburg, with venomous snakes, giant tortoises, ringtailed lemurs, and vibrantly colored birds. There are more than six hundred animals in the zoo, as well as ancient ruins and a twenty-five-foot jungle waterfall, making it one of the most scenic areas in an already scenic city.
The earth is shaking, engines are rumbling, and dirt is flying in the air at the Monster Truck Rides. This exciting, action-packed activity is always a favorite among all ages. From the kids to dad, these truck rides are something the whole family will be talking about for weeks. Climb into a monster truck and ride in the cab as your driver takes you over dirt mounds and hills in an exciting joyride.
Let the name speak for itself as you experience the fun of this attraction with the educational and the odd. Start off right with some delicious food at the Quake Cafe, which features a 5.3-magnitude earthquake that will shake everything around you. Other activities include weird illusions, a climbable wall and much more.
Award-winning Vegas favorites Steven and Cassandra Best perform their wonderful illusions and world-record quick change acts before audiences year round in Gatlinburg. You'll be amazed by their unbelievable tricks and hilarious comedy in this popular and spectacular show!
Available 10 days between Oct 28, 2017 & Dec 30, 2017
View Schedule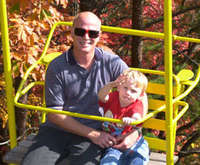 Gather your wits for a chance to scale up one of the mountains from the Smoky Mountain range via a sky lift from the Gatlinburg area. Enjoy the sights all around you as you travel up, looking at beautiful plants and flowers. Once you reach the top of the mountain, you can eat a picnic lunch and continue sightseeing.
Gatlinburg Sky Lift is not currently open.

Activities