Monster Truck Rides
910 Parkway Sevierville, TN 37862 |
1-800-987-9852

Climb aboard this mighty beast and experience a thrilling and powerful ride in the cab of a huge monster truck.

Details

Most guests spend 5-10 minutes on this activity.

Cameras are Permitted

View Schedule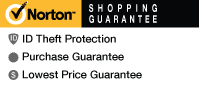 Description
The truck towers high over the dirt road with its massive 66-inch tires. When you choose to take a Monster Truck Ride, you'll be presented with a great family-friendly activity that everyone will love.
Not everyday can you hop into a giant monster truck and enjoy a joyride. You'll appreciate the power of the enormous machines as you settle in for a ride that is packed full of action and surrounded by the beauty of the Great Smoky Mountains. Monster truck rides offer an exciting adventure for everyone, no matter the age.
The track has four hills, two large and two small, that will keep you hanging on. This adrenaline-pumping ride will take you around the track five times. You can choose from two different options. Choose to sit in the front of the truck and watch as your driver is able to maneuver around the course. Or, climb into the bed of the truck and hold on for a bumpy ride.
Still Have Questions?


MOST POPULAR THINGS TO DO
IN SEVIERVILLE TENNESSEE