Magic Beyond Belief Starring Darren Romeo
Location: Smoky Mountain Opry Theatre, 2046 Parkway Pigeon Forge, TN 37863 |
1-800-717-1905


Featuring white tigers, vocal performances, comedy, and his own original illusions, this show dazzles the audience while paying homage to some of Romeo's mentors.
Details

Show lasts Approximately 2 hours.

Appropriate for All Ages

Handicap Accessible

Handicap Seating Options Available: Wheelchair Seating, Aisle Seating, Limited / No Stairs Seating

Non-Flash Photography is Permitted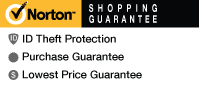 Description
"Magic Beyond Belief" with Darren Romeo is a show you do not want to miss, as critically acclaimed magician Darren Romeo, the protege of Siegfried and Roy, will perform in Pigeon Forge.
The show, which features several rare animals including white tigers and bengal tigers, is one that will thrill the whole family. Though illusions including the disappearing lady and sawing someone in half are magical staples, Romeo puts his own twist on the show that will have you wondering what he will do next!
Romeo not only creates his own magical illusions, but he also incorporates showmanship he has honed since he was a young child. After being taken under the wing of Siegfried and Roy, he has since created a name for himself in the magical entertainment industry.
Career
Romeo developed the beginnings of his career while he studied voice at East Meadow High School. He moved to Las Vegas in 1995 and became a regular performer at Caesars Palace. When he met Siegfried & Roy in 1999, he began his career in magic. He has since performed in mutliple cities in the country, never failing to baffle the audience with his illusions.

Awards & Accolades
In 2004, Romeo won the Academy of Arts-Magician of the Year and the Merlin Award from the International Magicians' Society. The Merlin Award is intended to be a recognition for magicians who have shown incredible skill in their trade.

MOST POPULAR THINGS TO DO
IN PIGEON FORGE TENNESSEE