Hatfield & McCoy Dinner Feud Show
Location: Hatfield & McCoy Theater, 119 Music Rd Pigeon Forge, TN 37863 |
1-800-987-9852


Relive one of the most legendary stories of the South on your trip to Pigeon Forge with the Hatfield and McCoy Dinner Feud Show, which gives the audience a chance to root for either side of the family, enjoy a hearty meal, and receive a few laughs along the way.

Details

The show lasts approximately 2 hours.

The show price also includes dinner.

Appropriate for All Ages

Handicap Accessible

Non-Flash Photography is Permitted

Gift Shop On-site

View Schedule

View Menu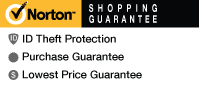 Description
The whole family will love this unique experience that starts with guests being designated to either the Hatfield camp or the McCoy camp and provided with special seats that really keep the rivalry alive throughout the show.
The theater itself is a sight to see, with the ransacked look of a post-Civil War home. Seats are divided between the McCoys and Hatfield sides, sparking a little competition even among the audience members.
After guests are seated with either the Hatfields or the McCoys, they will be treated to a Southern home-style feast which includes fried chicken, pulled barbeque pork, Southern style creamy soup, mashed potatoes, coleslaw, and Granny's famous specialty dessert.
While you dine on a hearty feast, you will be taken inside the legendary feud with an action-packed show that features stunt performers, talented actors, dancers, and singers who battle out their differences and encourage the audience to cheer them on.Cheer on your favorite family as they scuffle with one another during this hilarious show. The whole family will have a truly memorable and exciting experience at the Hatfield and McCoy Dinner Feud Show.
Do not miss out on your opportunity to witness a retelling of the most famous family feud in American history; cheer on your family as the comedy unfolds and leave feeling satisfied by the quality of the show as well as the delicious food.
Options:
Hatfield & McCoy Dinner Feud Show
Available 3/5/2016 until 10/31/2016 View Detailed Schedule
The Hatfield and McCoy Feud Show is a great way to relive the history of one of the most famous American feuds of all time. You will be able to cheer on your favorite family in this competitive comedy show.

MOST POPULAR THINGS TO DO
IN PIGEON FORGE TENNESSEE