Pigeon Forge Challenge Courses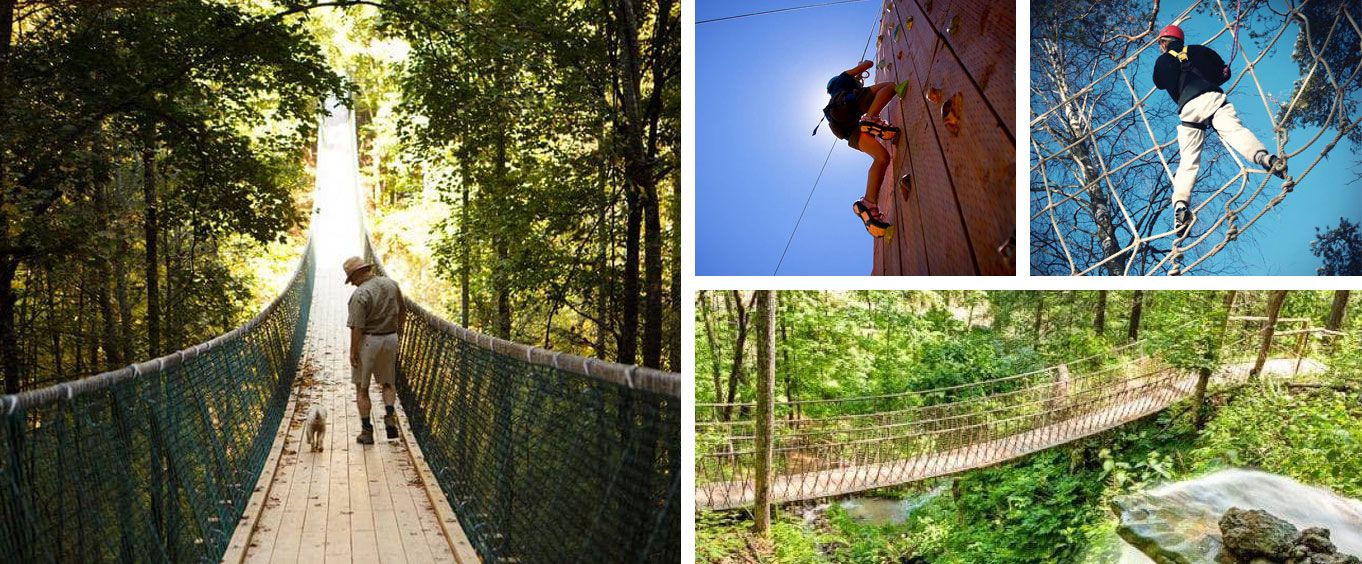 Gatlinburg Pigeon Forge Area Challenge Courses
Put your skills to the test at Foxfire Mountain's challenge courses. With this Total Challenge Package, guests will be able to visit the trails onsite as well as gain admission to the Gorilla Rock Climbing Tower, Tree Climber Aerial Ropes Course, and the Swinging Bridge. With so much fun included with the Total Challenge Pass, you definitely do not want to miss out while you're in the Smokies. Conquer a ropes course, go wall-climbing, and walk America's longest swinging bridge at Foxfire Mountain Adventure Park! No matter what you enjoy, this outdoor challenge course has something for everyone. Bring the family along for some friendly competition.
Available 106 days between May 25 & Sep 7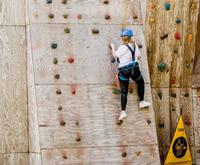 A physical challenge course is an awesome way to test your skills and enjoy some fun in the Great Smoky Mountains. This rock climbing wall is suitable for everyone from age 5 and up, so whether you have a teenager or are wanting to help grandma try something new, it will be a blast. Navigate your way up this 60-foot climbing wall for some stunning views and an even better adventure. There are five lanes each with its own level of varying difficulty, so novices and expert climbers alike will find something to their liking. Do not miss out on this!
Available 106 days between May 25 & Sep 7
Put your skills to the test at the Foxfire Mountain Adventure Park Tree Climber Aerial Ropes Challenge Course. This course allows guests to enjoy canopy views while conquering ziplines over Dunn Creek, invisible steps, balance beams, and more. Ropes courses are great for those who are looking to test their skills while creating some fun family memories. The course is fantastic for families of children 7 and older, allowing kiddos to test their abilities on various obstacles. See who can move through the jungle the fastest in a friendly competition or take a more scenic approach. Regardless of how you conquer the course, it's sure to create a fun afternoon you'll always remember.
Available 106 days between May 25 & Sep 7

By Date: