2017's Best Attractions in Gatlinburg
More info about Gatlinburg Pigeon Forge Area 2017's Best Attractions in Gatlinburg:
Average Rating:

4.6

out of

5

stars
, Based on
1075
Reviews

The Gatlinburg / Pigeon Forge area is filled to its borders with activities and scenic sightseeing for the whole family to participate in. You can visit the top country shows, see the most interesting animals, and even explore a bit of history in the area.
2017's Best Attractions in Gatlinburg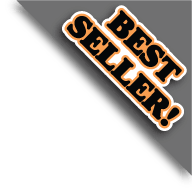 Dine on a hearty four-course meal with tender cuisine like Rotisserie Chicken, Barbecued Pork Loin and homemade biscuits while watching a great country show with 32 performing horses that can coordinate their movements with each other to create brilliant formations and interesting tricks. The atmosphere of the show will keep you focused from the start to the finish.
Nov 18
1:00 PM
3:30 PM
6:00 PM
8:30 PM
Nov 19
1:00 PM
3:30 PM
6:00 PM
8:30 PM
Nov 20
1:00 PM
3:30 PM
6:00 PM
8:30 PM
Nov 21
1:00 PM
3:30 PM
6:00 PM
8:30 PM
Nov 22
1:00 PM
3:30 PM
6:00 PM
8:30 PM
Nov 23
11:00 AM
1:00 PM
3:30 PM
6:00 PM
8:30 PM
Nov 24
11:00 AM
1:00 PM
3:30 PM
6:00 PM
8:30 PM
Nov 25
11:00 AM
1:00 PM
3:30 PM
6:00 PM
8:30 PM
>
With more than 10,000 aquatic animals inside this aquarium, you won't have any trouble finding ones that interest you and leave you in awe. With aquarium walls surrounding you on both sides, you'll feel immersed in the underwater environment, and you may visit exhibits such as Systems Control, Shark Lagoon and more.
Want more information regarding 2017's Best Attractions in Gatlinburg?
The Wonders of Magic is filled with mesmerizing magic and illusions in this family friendly variety show. Filled to the brim with fantastic illusions, classic sleight of hand, hilarious comedy, impersonations and daring escapes, this show has been one of the most popular shows in the area.
Family and friends who enjoy the history of the Titanic can come aboard this museum which sits on the water and measures approximately half the size of the real thing. Receive your "passenger" ticket and walk through rooms to see genuine artifacts pulled from the ship. You can even touch a simulated iceberg along the way.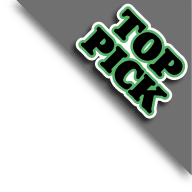 Located in the foothills of the Great Smoky Mountains in Pigeon Forge, Dollywood is a 150-acre family destination and ranks among the "best of the best" in theme parks for Best Shows, Best Food, Best Christmas Event, Best New Ride for Wild Eagle, and Friendliest Park!
Available 36 days between Nov 21, 2017 & Dec 31, 2017
View Schedule
Your time in Wonderworks will be well-spent, and even from the outset you'll remember it - the attraction is upside-down. It includes fun areas like an authentic bed of nails, a massive "earthquake" at the Quake Cafe restaurant, Hurricane Hole, and many more. The attraction usually lasts an average of two hours.
Get a little bit of Disney in your Tennessee vacation when you visit the RainForest Adventures Discovery Zoo. The same zoological contractors who worked on Disney's Animal Kingdom themed this Gatlinburg zoo. The entire park is indoors, so weather is never an issue. More than six hundred animals call RainForest Adventures home, making it the perfect destination for all ages to explore wildlife.
Get a one-of-a-kind view of the Smoky Mountains and the surrounding area on the Great Smoky Mountains Helicopter Tours. You'll zoom over rivers, lakes and gentle flowing farmland during this exciting and fun tour!
For an amazing time in Gatlinburg, embark upon one of the Smoky Mountain Hot Air Balloon Rides with What's Up Ballooning. You'll be able to take in some of the greatest sights in the area while enjoying a relaxing and fun hot air balloon ride. The entire family is sure to have an amazing time, making it one of the best options. Add it to any Tennessee vacation for a memorable time above the clouds of Gatlinburg!
Available 43 days between Nov 19, 2017 & Dec 31, 2017
View Schedule
If you're looking for something exciting and unique to do during your Pigeon Forge vacation, be sure to embark on a horseback trail ride with Gold Rush Stables. Good for beginners and beyond, this 2.5 mile trail is surrounded by forests, the amazing Tennessee skies, and plenty of interesting wildlife. If you're looking for a great time for the entire family, a horseback ride through the Smoky Mountains is for you.
Nov 18
12:30 PM
12:30 PM
2:00 PM
2:00 PM
3:30 PM
3:30 PM
5:00 PM
5:00 PM
Nov 19
9:30 AM
9:30 AM
11:00 AM
11:00 AM
12:30 PM
12:30 PM
2:00 PM
2:00 PM
3:30 PM
3:30 PM
5:00 PM
5:00 PM
Nov 20
9:30 AM
9:30 AM
11:00 AM
11:00 AM
12:30 PM
12:30 PM
2:00 PM
2:00 PM
3:30 PM
3:30 PM
5:00 PM
5:00 PM
Nov 21
9:30 AM
9:30 AM
11:00 AM
11:00 AM
12:30 PM
12:30 PM
2:00 PM
2:00 PM
3:30 PM
3:30 PM
5:00 PM
5:00 PM
Nov 22
9:30 AM
9:30 AM
11:00 AM
11:00 AM
12:30 PM
12:30 PM
2:00 PM
2:00 PM
3:30 PM
3:30 PM
5:00 PM
5:00 PM
Nov 23
9:30 AM
9:30 AM
11:00 AM
11:00 AM
12:30 PM
12:30 PM
2:00 PM
2:00 PM
3:30 PM
3:30 PM
5:00 PM
5:00 PM
Nov 24
9:30 AM
9:30 AM
11:00 AM
11:00 AM
12:30 PM
12:30 PM
2:00 PM
2:00 PM
3:30 PM
3:30 PM
5:00 PM
5:00 PM
Nov 25
9:30 AM
9:30 AM
11:00 AM
11:00 AM
12:30 PM
12:30 PM
2:00 PM
2:00 PM
3:30 PM
3:30 PM
5:00 PM
5:00 PM
>

Activities