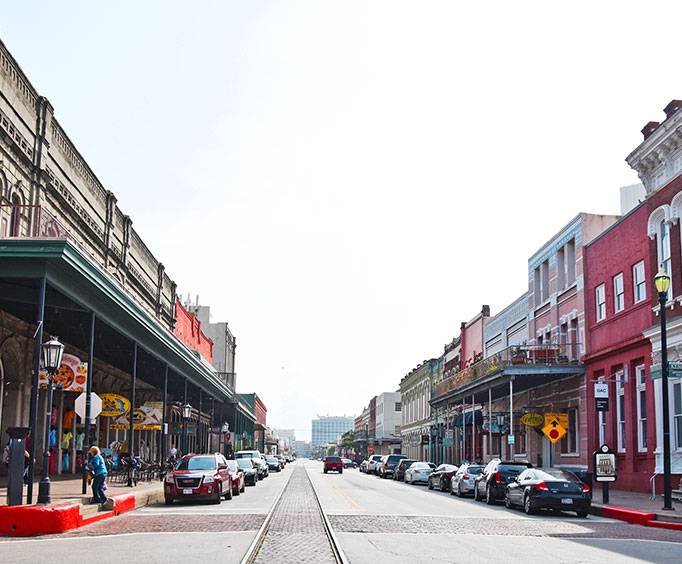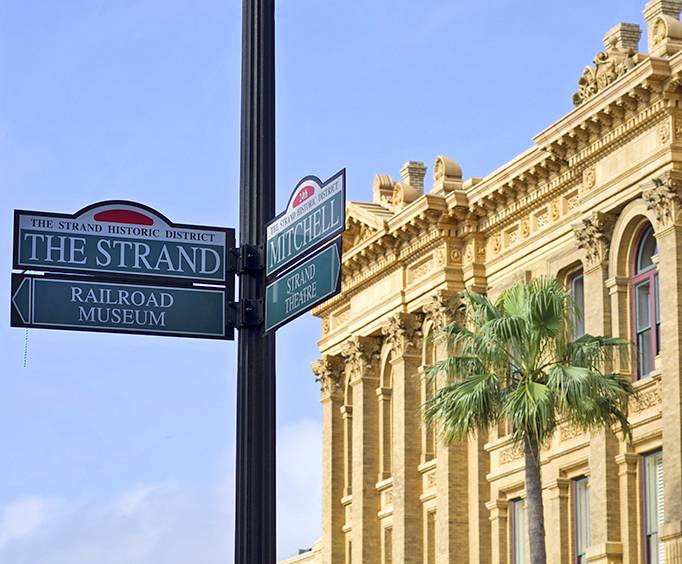 The Strand Historic District in Galveston, TX
2323 Strand St Galveston, TX 77550
Galveston is popular for a myriad of reasons, including its beautiful beaches, fresh caught gulf seafood and the historic Strand District. The Strand District is located in historic downtown Galveston, along Galveston Bay. The district offers art, shopping, dining, popular nightlife and is rich with history.
The historic Strand District is one of Galveston's most popular destinations. The historic Strand District is located very near Galveston's cruise ship terminal, and features art galleries, open air shops, restaurants and museums. Art is a large part of Galveston's culture, and galleries can be found along the streets of the district. You will also be able to enjoy a fruity cocktail from an open air bar, and even take it while you continue exploring. Authentic soda shops, and an abundance of antique shops can also be found here. History buffs will enjoy visiting the district's Pier 21, and appreciate the opportunity to learn about the great storm of 1900. The documentary tells the story of the deadliest natural disaster in American history, a hurricane that ended the golden era of Galveston. The district is also home to the Ocean Star Offshore Energy Center and Museum, where visitors will learn about the history of offshore drilling. At night, the historic Strand district comes alive with entertainment and fun, and it is also the location for various festivals throughout the year, including the annual Galveston Mardi Gras celebration.
The historic Strand District's historic charm, architecture and atmosphere help make it an often visited destination. The district's historic importance has helped to make it an anchor of the town, and Galveston Island as a whole.
Events at Strand Historic District