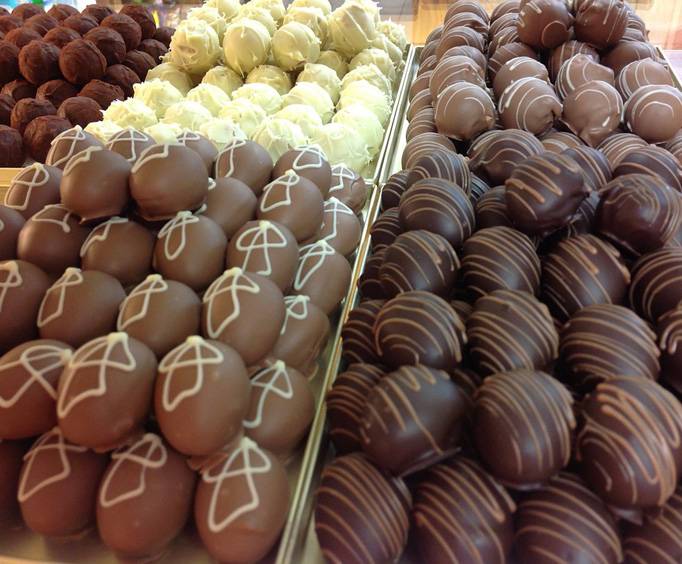 Peanut Butter Warehouse in Galveston, TX
100 20th St.
The Peanut Butter Warehouse closed after suffering damage during Hurricane Ike. It was well loved and will be missed.
It was built in 1895 and was used at one time to store candy and peanut butter. It was operating as a 25,000 square foot shopping paradise that held an assortment of furniture, Depression glass, unusual gifts, Circle E candles, homemade confections, Thomas KinKaid furnishings and antiques. The Warehouse also sold fresh ground peanut butter.


The Old Peanut Butter Warehouse went through many owners. The Warehouse was owned by Nathan Sweeten for over 90 years before he sold it.

The Warehouse had been described as a junker's dream because there's such a large variety of items available. Some have even gone so far as to call it "every collector's dream." Many visitors liked the smell of freshly baked peanut butter cookies that waft through the air. A bakery called the Phoenix Bakery and Coffee House was a popular place to have lunch, and had established a reputation among the locals for its superb beignets and scones.

The Old Peanut Butter Warehouse had a special section where visitors can buy homemade fudge and rich chocolates.

The store also had many of its original features like the Otis freight elevator. On the second floor is an original raised wooden platform that was once used for a tramcar.