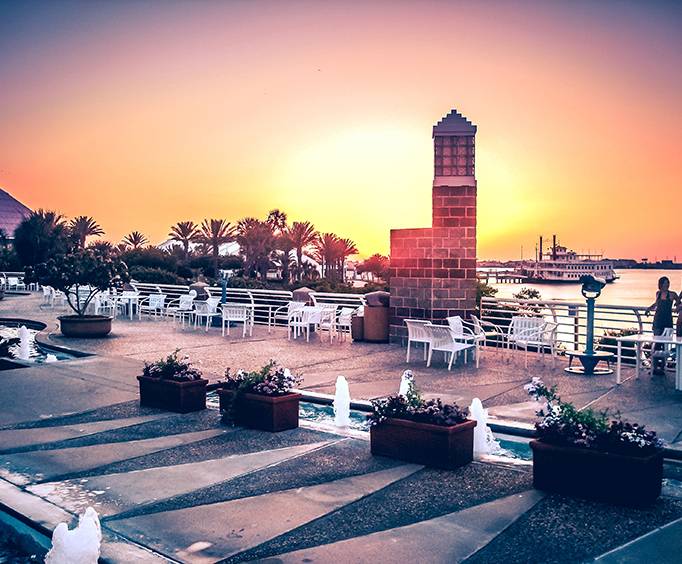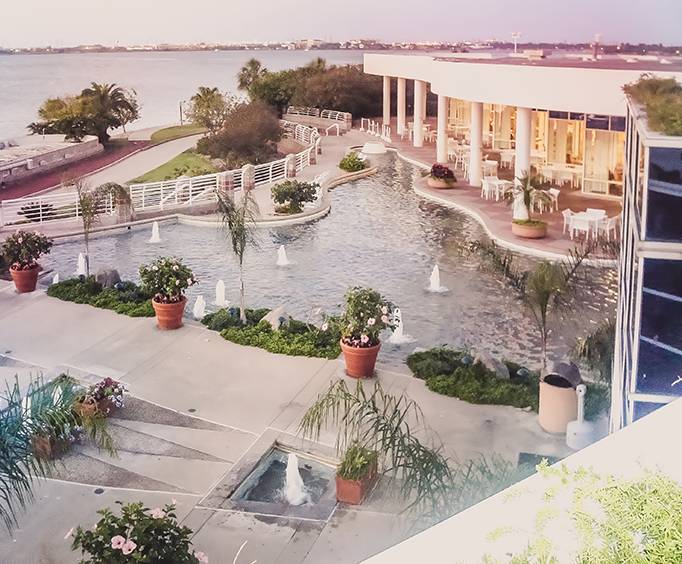 Moody Gardens Convention Center in Galveston, TX
7 Hope Blvd Galveston, TX 77554
Placed in the heart of Galveston, Texas belies the famed tourist attraction that Moody Gardens. This destination was opened in 1986 to the public and is filled with highly educational and fun activities for the whole family.
Moody Gardens has three main attractions featured that are all located inside their own pyramids. The Aquarium Pyramid is one of Texas's largest aquarium and the capacity is big enough to hold many exotic marine life; the Rainforest Pyramid contains countless tropical plant life and houses butterflies, reptiles, tropical birds and some rainforest dwellers such as sloths, free-roaming primates and anteaters; the Discovery Pyramid is fact filled with many science themed exhibits and interactive activities. Visitors love the Moody Garden's main attraction Palm Springs where visitors can bask on the white beaches and enjoy water slides and lazy river rides. There is a 3D Theater at the complex that features the biggest screen in Texas and a state-of-the-art RideFilm Theater with motion-based seating.
Texas's Moody Gardens is a place your whole family will never forget. The place holds magical moments and the educational aspect of it is brilliant. In 2016, the resort held for the second time around, the rare corpse flower blooming show. The rare flower blooms every 2-20 years and the event took place at the Moody Gardens Rainforest Pyramid, drawing a huge crowd of onlookers.
Events at Moody Gardens Convention Center