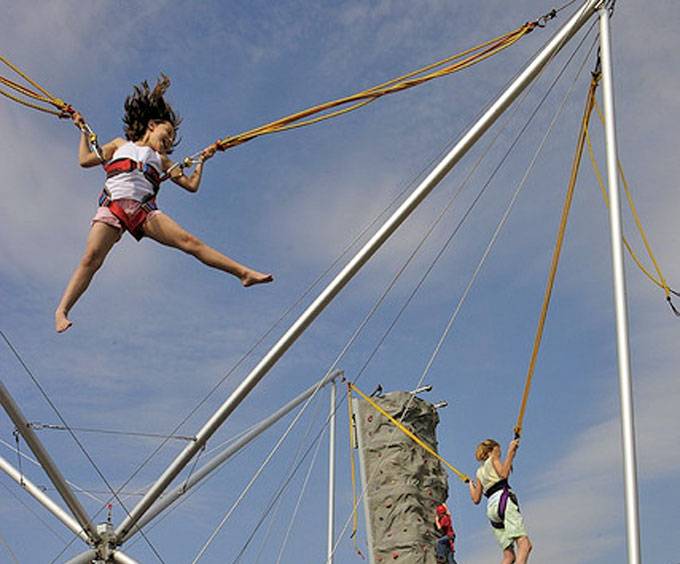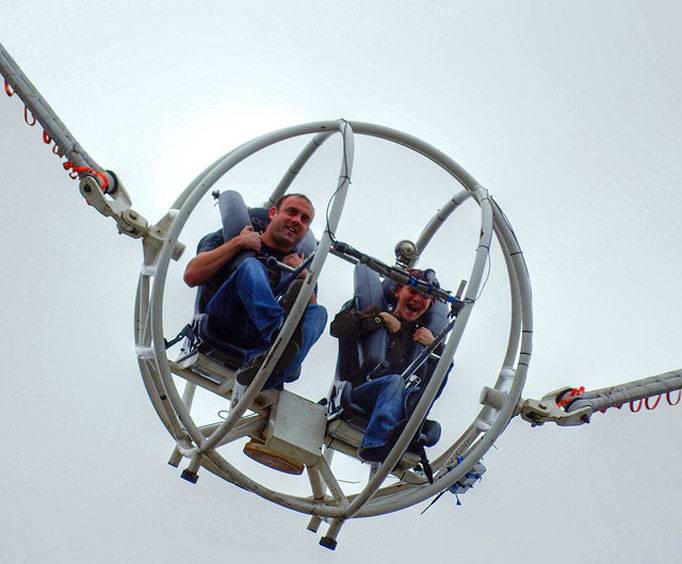 Bungee Fun in Galveston, TX
9030 Seawall Blvd.
Galveston is well known for the wide array of activities it offers visitors of every kind.
From the epicure to the thrill seeker, from the party animal to the die-hard adrenaline addict, there's plenty of action here for everyone. Of the many destinations that you will find here, Bungee Fun is one of the most popular.
Located on the beachfront in Galveston Isle, Bungee Fun is a vertical elevator that reaches out to 130 feet in the air. Once you're safely straddled up, the elevator shoots from the speed of 0 to 70 miles an hour in an exhilarating 1.5 seconds and then propels you to the very top. From here, you can enjoy one of the best views you will ever find at the isle. Just as you've caught you're breath and have begun to enjoy the scenic view of the breathtaking Gulf, the elevator begins its downwards descent. Not one for pleasant little rides, the elevator plunges you down 100 feet until you are back right where you began.
Regardless of how perilous it may seem, Bungee Fun is almost miraculously completely safe for adults and children. From here, you can move on to the Magic Carpet Golf Course or the Premiere Theater in search of yet another adventure to embark upon.
You can visit Bungee Fun between 8 am and 12 pm all through the week. However, hours may be seasonal and are subject to change and it is advisable you call them in advance before you plan your visit.
For further information, you can call Bungee Fun at (409)740-2000.
Bungee Fun
9030 Seawall Boulevard......
Next to Magic Carpet Golf
Galveston, TX 77554