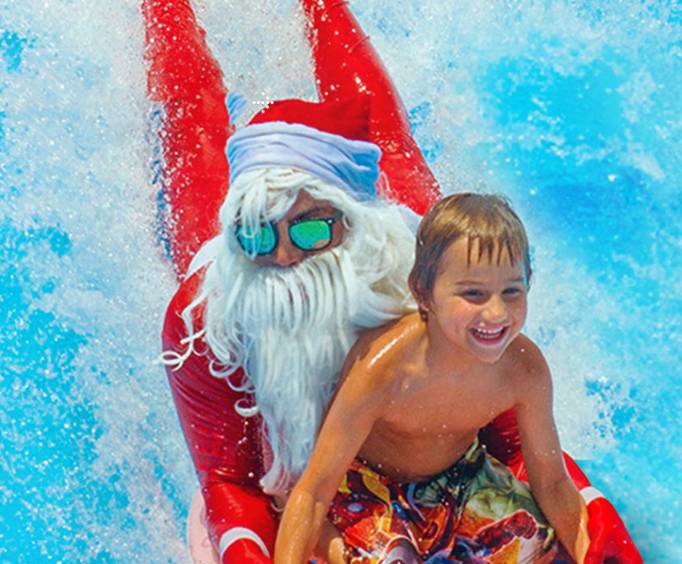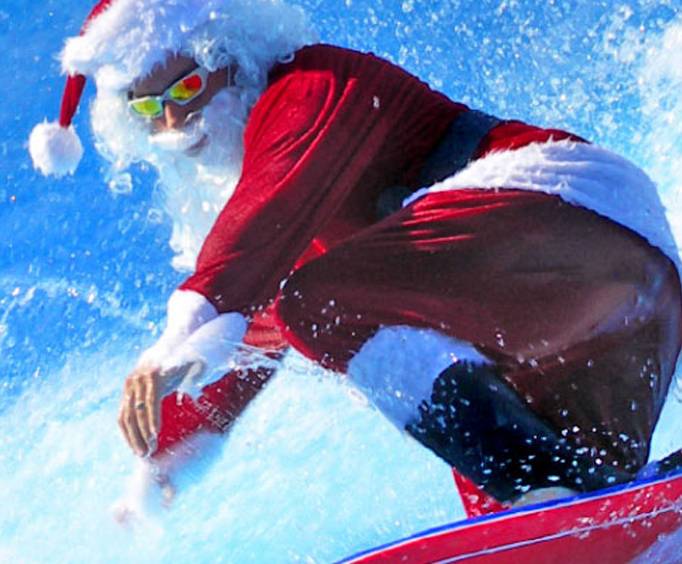 Holiday Splash at Schlitterbahn Waterpark Galveston Island
The Holiday Splash at
Schlitterbahn
Water Park on Galveston Island consists of several fun wintertime events for children, that are spread out over approximately five weeks. The Schlitterbahn Water Park is a large indoor facility that features an assortment of water-themed activities and attractions.
Visitors to this indoor water park can float down a lazy river, or try some surfing in the tidal waves of a faster section of the river. During the Holiday Splash celebration, Santa shows off his surfing skills, and gives brief surfing lessons to the kids. An ornament-making workshop for children is one of the activities offered during the Holiday Splash. The kids then have the opportunity to enter their ornaments in a contest that offers a season pass to the park. There are holiday costume-characters, twinkling lights, holiday decorations, and even artificial snow at these events.
The largest natural disaster to ever occur in the United States was a huge hurricane that hit Galveston in September of 1900. The hurricane took 6,000 lives and demolished most of the city. Because of the hurricane, part of the island's elevation was eventually raised significantly, and a seawall was built around a large portion of the island.
Located near Santa Fe, TX, Galveston Island is a 27-mile long barrier island that is technically situated within the city of Galveston. If you're in the area during the winter holiday season, try to stop by this fun and refreshing holiday celebration.
Create Your Custom Package
This Event is held at: