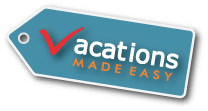 Explore The Area Through Our Many Attraction & Show Tickets, Lodging Options, And Complete Vacation Packages
Activities

The island is full of awesome activities that allow guests to explore the coast in one-of-a-kind ways. From tours to cruise options and dinner adventures, you can enjoy a fun activity and create an evening that you won't forget. For a spooky look at history, embark upon a Ghost Tour or take a sunset Segway tour to ride along the coast and see a dazzling sunset to top it all off.
Popular Landmarks
From historic attractions to some of the most thrilling family-friendly activities in the country, it is full of unique landmarks and more to provide an unforgettable time to those visiting the area. Visit one of these places to explore history, have fun, and make new memories with your loved ones.
Pleasure Pier
When visiting the city, a trip to historic Pleasure Pier is a must! This pier is bursting with fun activities that will help to entertain all ages. Overlooking the bay, you will get awesome views of beautiful sand beaches combined with thrilling rides such as roller coasters and other carnival and theme park rides. Guests of all ages are sure to enjoy this destination.
Museums
There are plenty of museums available to give look into the historic district and the past. Just a few of the most notable museums located on the island include the Bryan Museum where guests can explore the history of the Southwestern part of the US as well as the Railroad Museum to learn how the industry impacted trade and the current market of the island. Guests can choose to visit the Texas Seaport Museum to see the 1877 Tall Ship ELISSA. There are also countless places to visit to see flora and fauna, an aquarium, the Grand 1894 Opera House, national historic landmark sites, art galleries, and more, each of which contribute to its intriguing culture and local life.
Lodging
Whether you want to stay downtown or in the historic district, there are plenty of lodging options complete with a variety of amenities. From swimming pool options to the Moody Gardens Hotel and Moody Gardens Golf Resort to the Tremont House hotel, there is a lodging option for every adventure. The Comfort Suites Hampton Inn & Suites and the Quality Inn & Suites Beachfront are some of the most popular venue options in the area.
Vacation Packages
Take a fun weekend getaway or a romantic trip with these totally customizable vacation packages with Vacations Made Easy. By letting guests choose their hotels, they can create the perfect vacation for their family to fully accommodate their needs. Plus, the activities in each of these packages are carefully curated to help visitors experience the best of the city.
Be sure to book your vacation today!



Knights Inn Galveston

Hampton Inn & Suites Galveston

Beachfront Palms Hotel Galves...