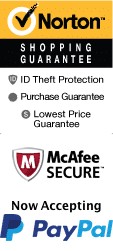 Sunset Cruise in Cape Coral
2600 SE 26th Pl Cape Coral, Florida 33904
1-800-987-9852
Chat Now
Looking for a peaceful, picturesque evening in Cape Coral, FL? Look no further than the breathtaking sunset cruise along the Caloosahatchee River and beyond. Hop aboard a luxurious catamaran and prepare to unwind on an unforgettable journey through the beautiful waters around Cape Coral.

As you set sail, you'll be surrounded by stunning views that change with each passing moment. Relax and take in the sights as the sun dips below the horizon and the sky transforms into a stunning display of reds, oranges, and purples. You'll see countless types of wildlife, including dolphins and manatees, as they play and frolic in the water. It's the perfect way to end the day, romantic and peaceful.

On this two-hour sunset tour, guests will feel relaxed and at ease as the boat glides through the waters and the captain shares fascinating insights into the area's history, ecology, and best kept secrets. Make sure to bring a camera, as you'll want to capture these unforgettable memories to look back on for years to come.

This leisurely cruise offers a chance to unwind and enjoy nature, making it a perfect romantic outing or fun group activity alike. Whether you're a local or just visiting the area, this sunset cruise is an experience you won't forget. Transportation to and from the excursion is included, making it easy to focus on the beauty of the waterways and the sunset.

In conclusion, be sure to add a scenic, leisurely sunset cruise to your Cape Coral itinerary. This once-in-a-lifetime opportunity is perfect for couples, families, or solo travelers looking to connect with nature and experience the beauty of the local area at a relaxed pace. You won't regret it!
Book Now!