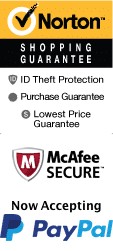 Ranger Rob's Eco Tours
Main Street Fort Myers, Florida 33901
1-800-987-9852
Chat Now
If you're looking for an adventure that takes you into the heart of Florida's wilderness, then look no further than Ranger Rob's Eco Tours in Fort Myers. Guided by a knowledgeable naturalist, Ranger Rob's Eco Tours is a unique experience that allows guests to explore the region's natural beauty while discovering its fascinating wildlife.
With a variety of tours available, guests can choose from a range of options, including the Creek and Wildlife Tour, where you'll explore a pristine creek, and the Old Florida Tour, which takes you back in time to the days of the Calusa Indians and early settlers. Each tour is designed to showcase the beauty and diversity of the Florida ecosystem, with a particular focus on the area's fascinating wildlife.
During the tour, you'll have the opportunity to spot a variety of creatures, including dolphins, manatees, and alligators. You'll also learn about the unique ecology of the region and the ongoing conservation efforts to protect this special area. The tour is led by a knowledgeable and experienced naturalist who will provide insights into the area's history, ecology and wildlife.
In addition to the tours, Ranger Rob's Eco Tours offers a variety of other activities and experiences. Guests can also enjoy kayaking, paddleboarding or fishing. These excursions offer a chance to get up close and personal with Florida's unique ecosystem, and create lasting memories for visitors of all ages.
Ranger Rob's Eco Tours has a long-standing commitment to sustainability and conservation, working hard to preserve the unique natural environment of Florida. By choosing to attend one of their amazing tours, you'll not only be engaging in a fun and educational activity, but you'll also be supporting ongoing efforts to protect and preserve Florida's unique ecosystem.
In conclusion, Ranger Rob's Eco Tours is an exceptional way to get a glimpse at the beauty and wildlife that Florida has to offer. With a range of tours and activities to choose from, guests can choose the adventure that best suits their interests and abilities. Whether you're a nature lover looking for an immersive experience, or just looking for some outdoor fun with family or friends, you won't be disappointed with the experience provided by Ranger Rob's Eco Tours. So book your spot today and embark on a journey to discover the natural wonders of Florida.
Frequently Asked Questions for Ranger Rob's Eco Tours:
What methods of transportation does the Ranger Rob's Eco Tours use?

Kayak.

Approximately how long does the Ranger Rob's Eco Tours last?

It lasts approximately 2 hours.

Is photography / video recording allowed on the Ranger Rob's Eco Tours?

Yes.
Book Now!