Fishing in Fort Myers, FL

A fishing experience in the Fort Myers, FL area is sure to be a great time. Don't miss out on the opportunity to experience some great outdoors fun in the area with one of these activities.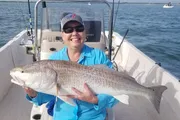 Cape Coral fishing charters are a great way to go relax with friends and try your luck at catching some of the popular fish like redfish, cobia, and grouper for a tasty supper if you decide to keep them.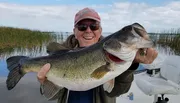 Fishing fun and beautiful lake views are offered up with a Half-day Lake Okeechobee Fishing Trip near Fort Myers; half the day is spent in pursuit of fish, and the rest can easily be spent enjoying the city's other attractions. Guests will have a grand opportunity to experience some of the most iconic places on the lake. While out on the water, your guide will tell you all about Lake Okeechobee's ecosystem, allowing you to get to know the area through interesting factoids and narration. Of course, the crown jewel of the experience is the fishing. Once you are given tips on how to fish, you will be able to cast your line for largemouth bass. Have a great time experiencing the best fishing finds in Okeechobee on this exciting half-day adventure.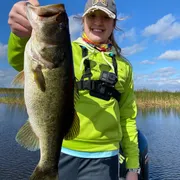 If you love to go fishing, you should book this tour that is available around Lake Okeechobee, in Florida, where you capture beautiful pictures and feel the breeze as you are enjoying the tour.