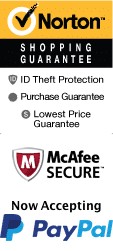 Fort Myers Dolphin Sightseeing Cruise
15001 Punta Rassa Rd Fort Myers, Florida 33908
1-800-987-9852
Chat Now
You are in Fort Myers, Florida, embarking on a fantastic Dolphin Sightseeing Cruise. On this adventure, you will explore the stunning aquatic life of the Gulf of Mexico.
As the cruise leaves Marina, you will see bottlenose dolphins playing in the waves and showcasing their acrobatic skills. The highlight of the cruise is observing these beloved creatures in their natural habitat. You will witness their playful nature and enjoy the close-up views provided by the experienced crew.
The cruise lasts for two hours, and you can take in the sights of Florida's breathtaking coastline while basking in the tropical sun. The crew consists of experienced guides who will provide educational insights into these fascinating creatures and their environment.
This tour is perfect for all ages and offers an unforgettable experience. The crew provides blankets, snacks, and drinks on board, ensuring that your trip is as comfortable as possible.
Florida is known for its spectacular wildlife, and this tour provides a unique opportunity to connect with nature. You will witness the beauty of the Gulf of Mexico and experience the thrill of seeing dolphins interacting in the wild.
The Dolphin Sightseeing Cruise is a must-do adventure for anyone visiting Fort Myers. It's an unforgettable experience that will leave you with a new appreciation for these intelligent animals and the oceanic ecosystem they inhabit.
Don't miss this chance to witness nature at its finest and create unforgettable memories of your time in Fort Myers. Book your Dolphin Sightseeing Cruise today and experience the magic of the Gulf of Mexico!
Book Now!