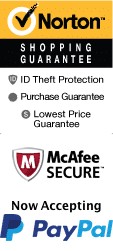 Cape Coral Inshore Fishing Charter
Are you looking for an exciting adventure on the water? Look no further than the Cape Coral Inshore Fishing Charter in Fort Myers, Florida. This unforgettable fishing experience takes you to the best spots in the area to reel in some impressive catches.

On this fishing excursion, you will spend approximately four hours on the water, casting your line and enjoying the stunning views of the Gulf of Mexico. Your expert guide will take you to the best inshore fishing locations where you can catch a variety of fish including tarpon, snook, redfish, and more. Whether you are an experienced angler or a beginner, this charter is perfect for anyone looking for a thrilling and unique fishing experience.

Throughout the trip, your experienced guide will provide you with expert tips and techniques to help you catch the biggest and most impressive fish. You will also learn about the local ecosystems and the wildlife that call the area home. Depending on the day and the weather, you may also spot some dolphins or other marine creatures during your voyage.

This fishing charter is perfect for small groups or families who want to bond over a shared love of fishing and the great outdoors. All equipment is provided on board, so all you need to bring is a sense of adventure and a desire to catch some impressive fish.

The Cape Coral Inshore Fishing Charter has become one of Fort Myers' most popular fishing excursions, offering a unique and thrilling experience for any outdoor enthusiast. Don't miss out on your chance to experience the best fishing in the area on this thrilling and unforgettable charter. Book your trip today and get ready for an adventure you'll never forget.
Frequently Asked Questions for Cape Coral Inshore Fishing Charter:
What methods of transportation does the Cape Coral Inshore Fishing Charter use?

Boat.

Approximately how long does the Cape Coral Inshore Fishing Charter last?

It lasts approximately 4 - 8 hours.

For what ages is the tour appropriate?

Great for all ages.

Is photography / video recording allowed on the Cape Coral Inshore Fishing Charter?

Yes.